Dec 3, 2014, 11:18:00 AM via Website
Dec 3, 2014 11:18:00 AM via Website
All we think about creating games.
But… there's just one problem (when there wasn't?). Any game consists of the elements: gameplay, engine and graphics. Sure, you can and will contrive the first and program or buy the second… but what's about graphics?

We can create but ourselves, hire artist. But can find nice place, to get it!
Also for free! Like this 3 axe starter kit: gamearttreasury.com/shop/weapons/3-axes-small-axe-medium-axe-and-double-axe/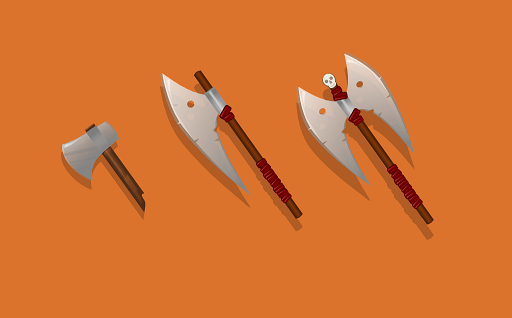 What do you think about this peace of game art?
— modified on Dec 3, 2014, 11:18:25 AM