Nov 5, 2014, 6:37:08 AM via Website
Nov 5, 2014 6:37:08 AM via Website
Hi everyone!
We are very excited to announce that ChineseSkill - Learn Chinese for Android is available now!
We don't need to tell you that learning Chinese is hard. There are thousands of characters, several different tones, and just an overall confusing grammar and writing system. If that wasn't bad enough, most of the resources available for learning Mandarin Chinese are expensive, and time-consuming. The Chinese language has and does deserve its notoriety for heartbreaking difficulty.
ChineseSkill is here to rectify that reputation and change the way people study Mandarin Chinese, completely free. Tackle the Chinese language head on by learning in an easy and stress-free way through a series of fun games.
get the all new version on Google PLAY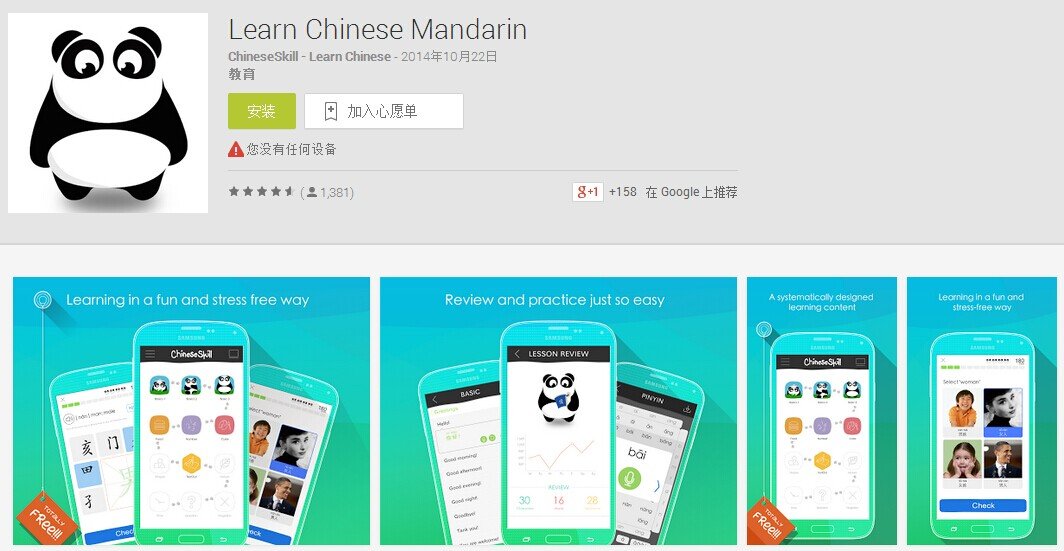 — modified on Nov 5, 2014, 6:38:27 AM