Nov 4, 2014, 1:11:25 AM via Website
Nov 4, 2014 1:11:25 AM via Website
Name: Create A Word
play.google.com/store/apps/details?id=com.juzadisgames.makeaword
Description:
**Have you ever been in school or at work and come up with a cool and trendy new word? Well, now is your chance to spread your great new words with everyone else!
By downloading and using this great, new application, you can define your word and use it in a sentence. In turn, that word will be stored on our online database for anyone, no matter where they may be, to use!
The concept is simple, you use your ingenuity to come up with great new words and then everyone else gets to check out your words and either give it a thumbs up, if it's great, or a thumbs down if it's just not for them.
Now here's the really interesting part, the best words that get stored within our interactive online database will be visible to all the users of the application within the "Trending Words" page. The best words of the week, month and all-time will be shown and these words will be viewed by thousands of individuals!
Remember when you wanted your new word to trend within your workplace or school? Well, now it can trend.....Everywhere!
As you define and rate more words, while using the application, your ranking will also increase and be displayed adjacent to your words on our trending lists! You start as a Scribbler and work your way to the title of, Walking Dictionary!
You can create any word that you like, just be warned, you may encounter a few words using explicit language. This application is meant for you, the user, to create any word you like. We will not impose limits on the words unless they are too explicit in nature.
Now go ahead, download the app and start creating some words!**
play.google.com/store/apps/details?id=com.juzadisgames.makeaword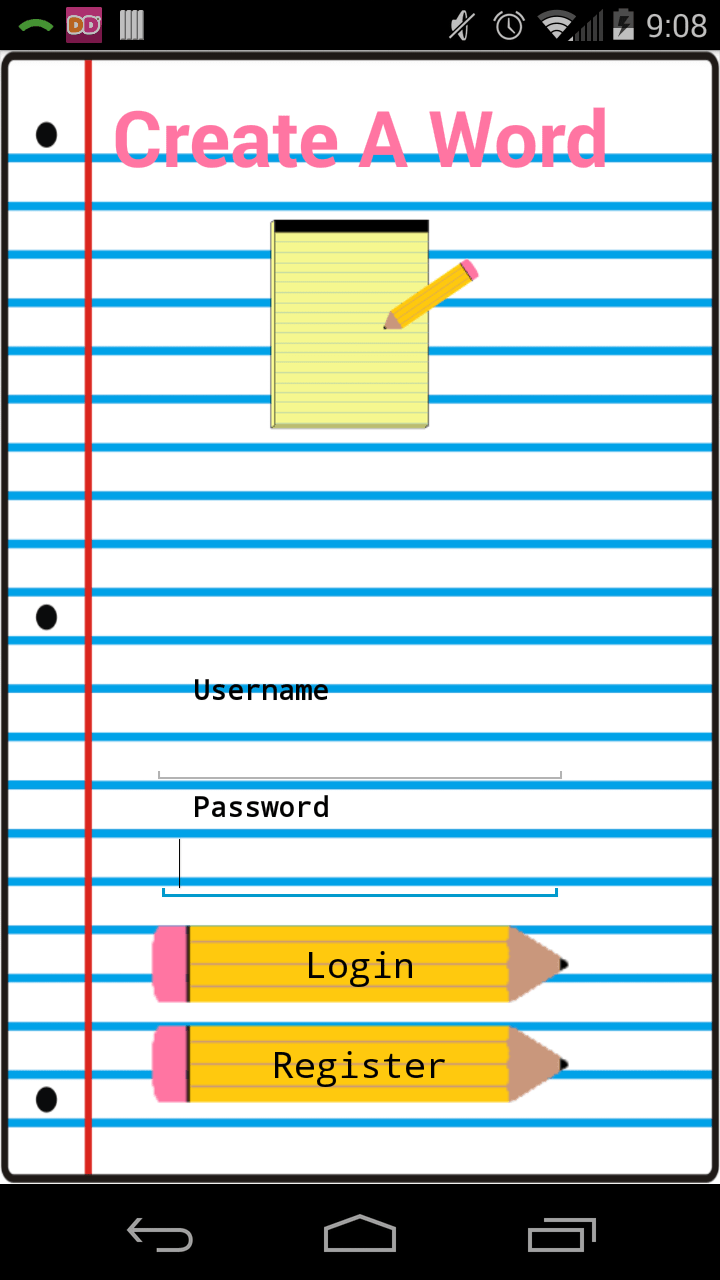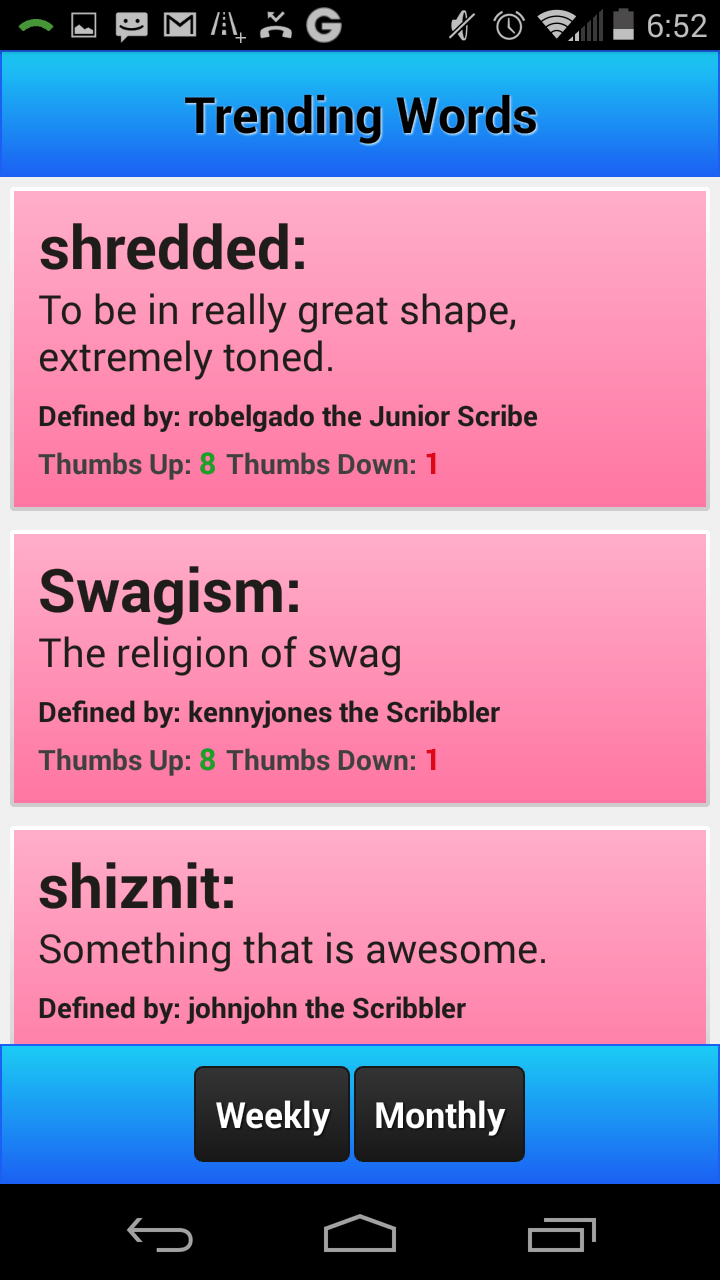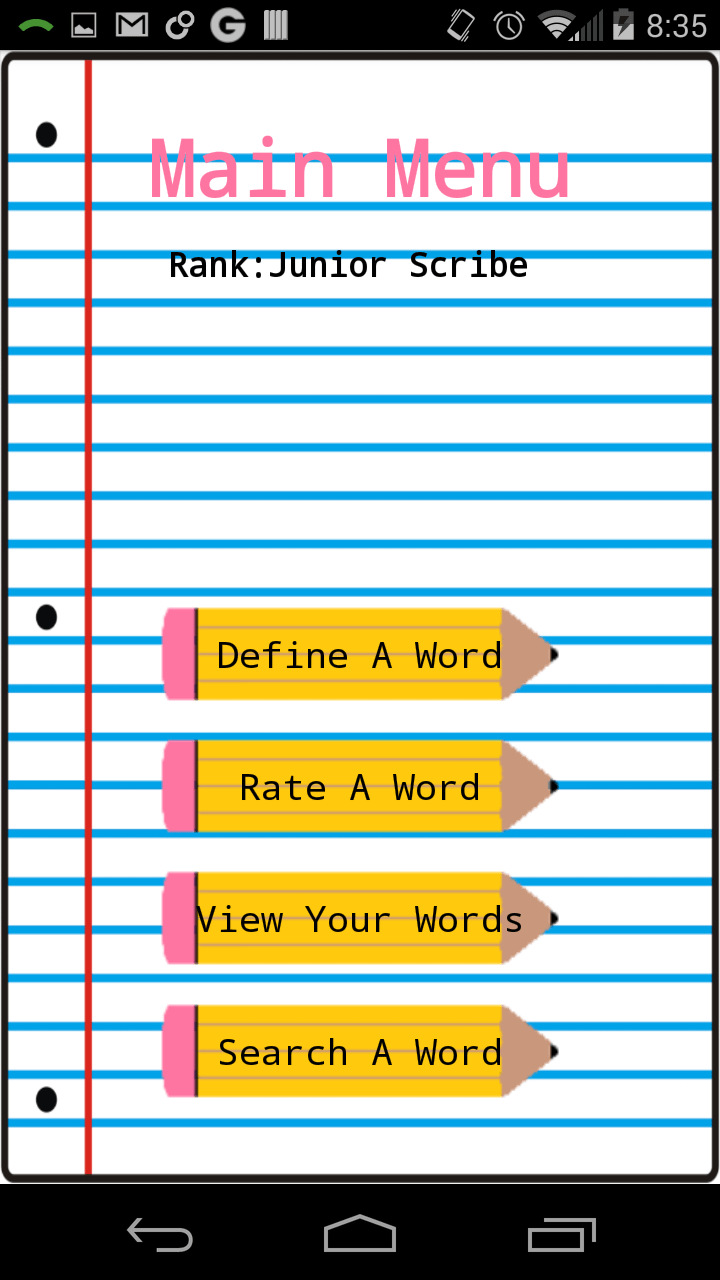 — modified on Nov 4, 2014, 1:23:30 AM