Oct 21, 2014, 12:59:32 PM via Website
Oct 21, 2014 12:59:32 PM via Website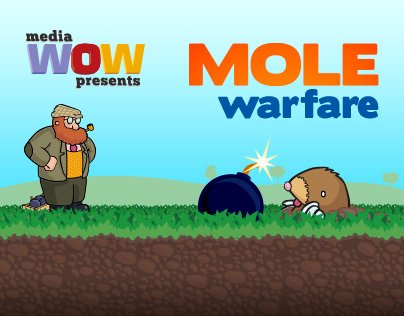 I wanted to let you know that my indie game: 'Mole Warfare' is now FREE on Google Play. This version has all the features of the paid version but with minimal ad support. Feedback would be very welcome as always

You can get the app on Google Play at: play.google.com/store/apps/details?id=air.co.uk.mediawow.molewarfarefree
Mole Warfare is simple to pickup and play, using both the touch screen and accelerometer to great effect. Players must strategically set a bomb fuse length with their finger then roll it along a variety of tunnels by leaning the device left and right.
• FREE fully featured release with minimal ad support
• Touch screen and accelerometer controls allow you to plan and execute your bombing runs
• Roll through 60 levels of increasing difficulty, across 3 uniquely themed chapters
• Avoid obstacles and traps to reach your target before the bomb explodes, but don't overshoot the mark!
• Collect useful power ups to help you reach the target
• Boost your ranking with a shorter fuse, using less bombs and collecting as much mole money as you can, along the way
• Future 'themed' bonus levels planned for even more moley action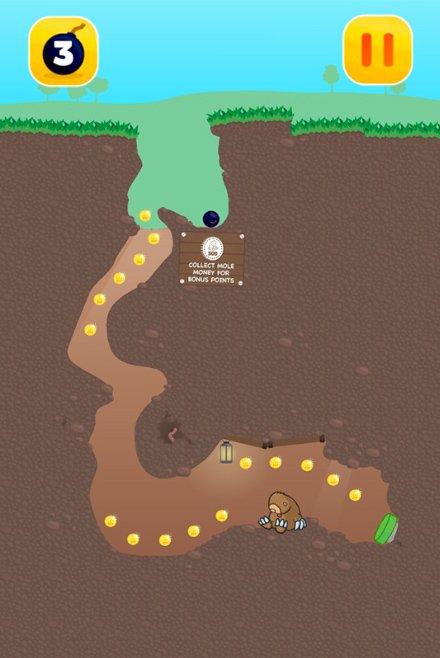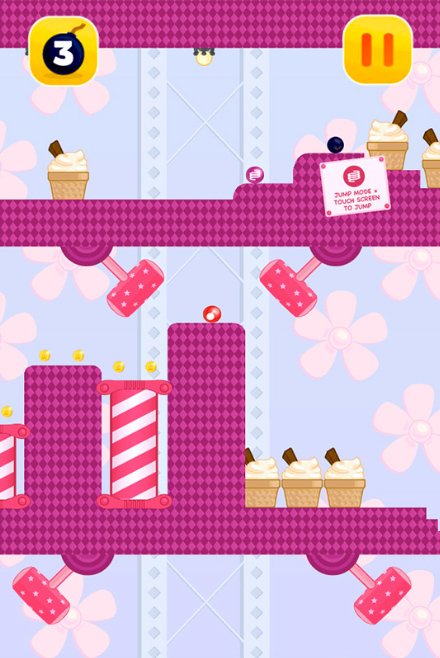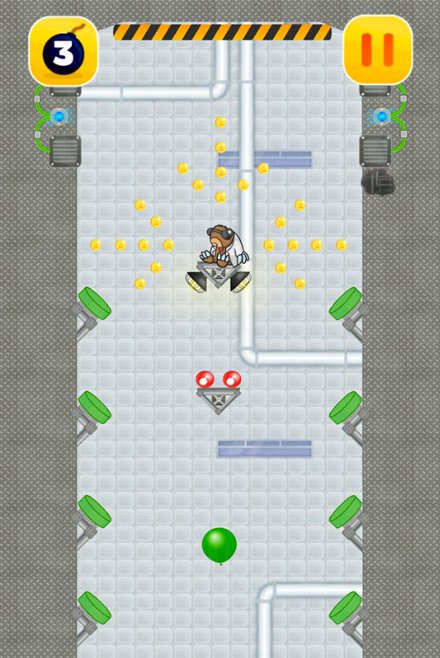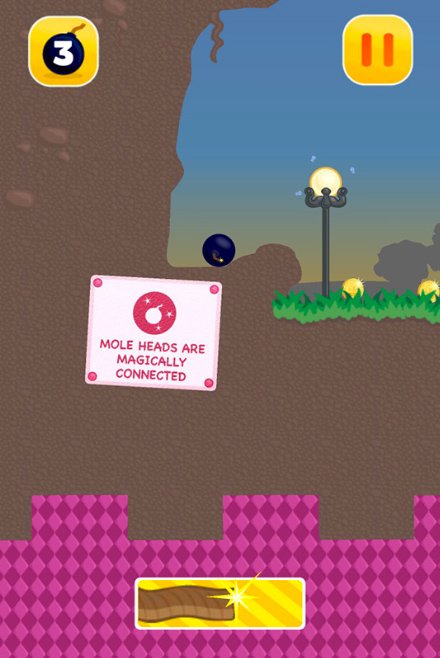 We have a website at molewarfare.co.uk, with a development blog if you're interested in how Mole Warfare came to be.
Thanks everyone and hope you enjoy blowing up small mammals!
Get Mole Warfare FREE on Google Play at play.google.com/store/apps/details?id=air.co.uk.mediawow.molewarfarefree
Johnny