Oct 17, 2014, 5:15:28 PM via Website
Oct 17, 2014 5:15:28 PM via Website
Weatheroux⁺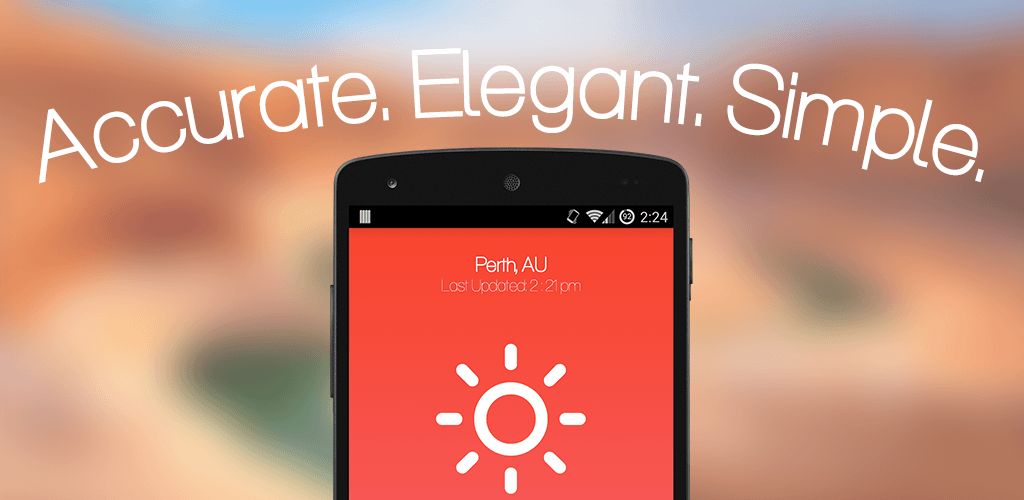 Weatheroux⁺ a an elegant and intuitive weather app, tailored for different locations around the globe. Colours are carefully chosen to fit in harmoniously with all elements. A lot of weather information is packed in a precise and compact manner. Simply tap on existing information to obtain more!
Choosing different locations is as simple as tapping on the current location and typing in a new location!
Information such as current temperature, highest and lowest temperatures of the day, precipitation, wind speed, pressure, humidity, sunrise,sunset and local timings are available on top of weather nowcasts and forecasts.
All weather info is packed nicely into one page, and more info is shown when tapped on!
Features:
Manually chose locations around the world
View current / highest / lowest temperatures, wind speed, humidity, pressure, precipitation mode & sunrise / sunset local timings
Seamless user interface
Tap on temperature to switch between celsius and fahrenheit
Tap on the current weather information such as humidity, to get more information
Tap on the clouds to switch to forecast on the next day and the day after
Screenshots: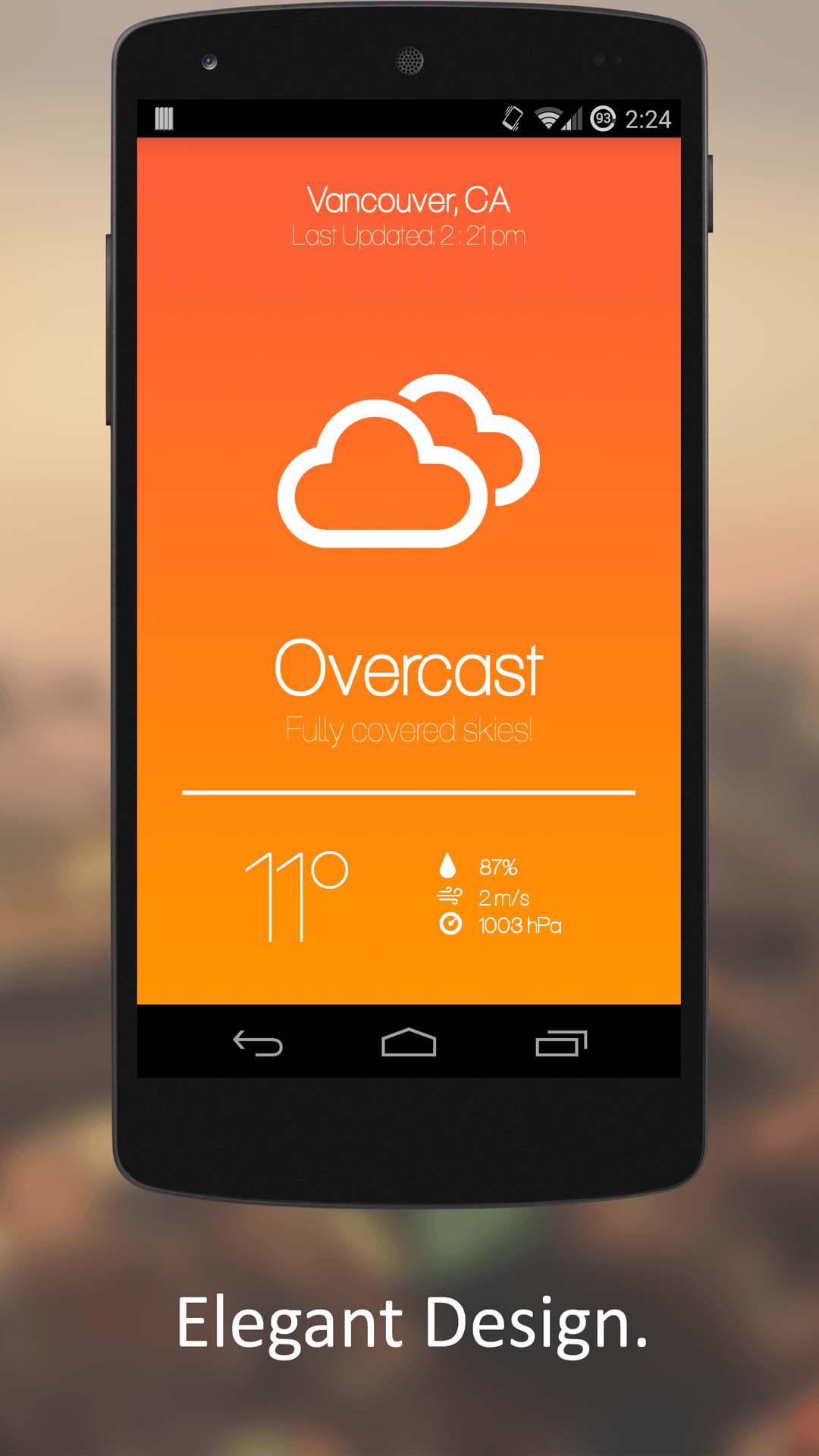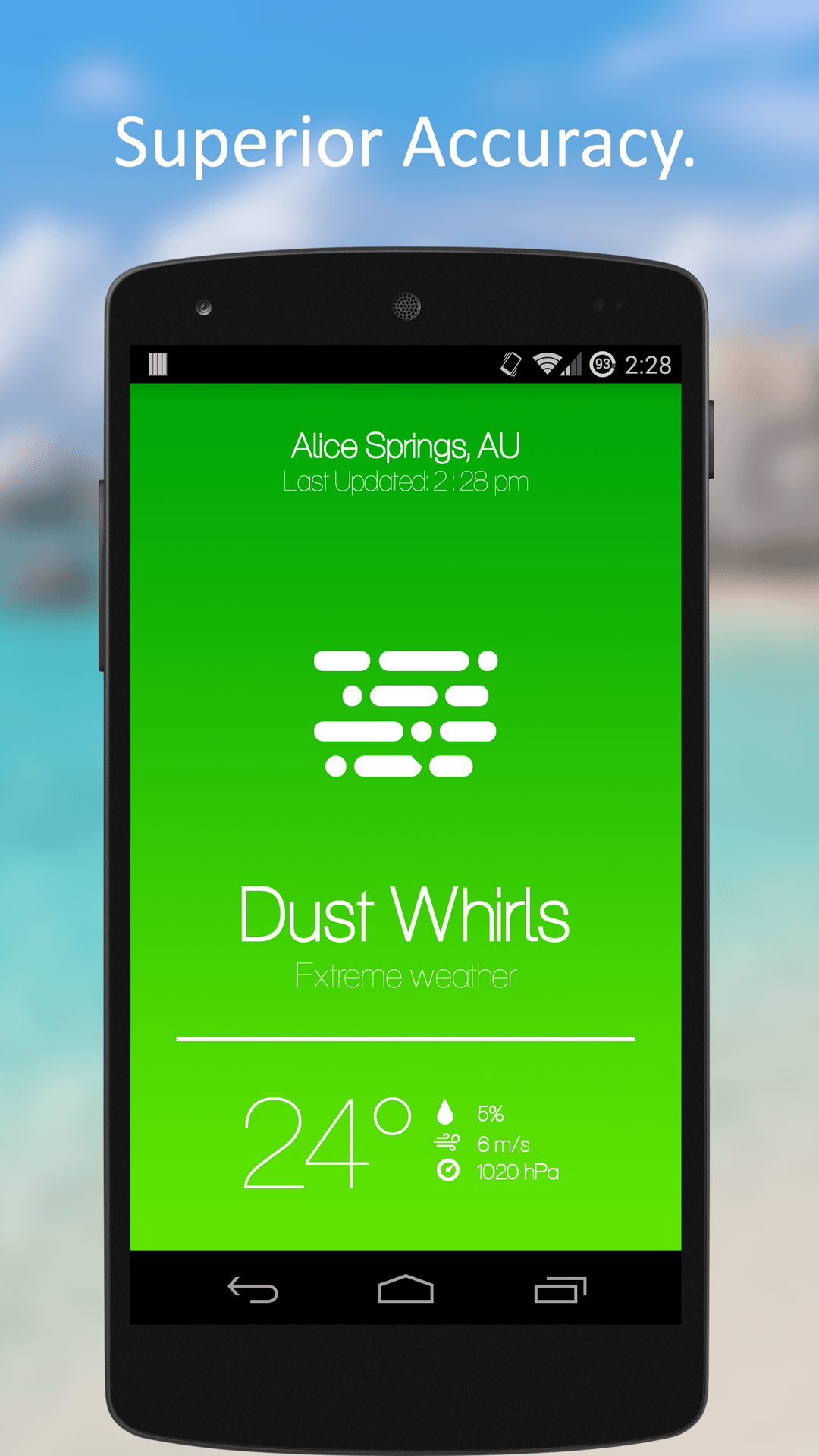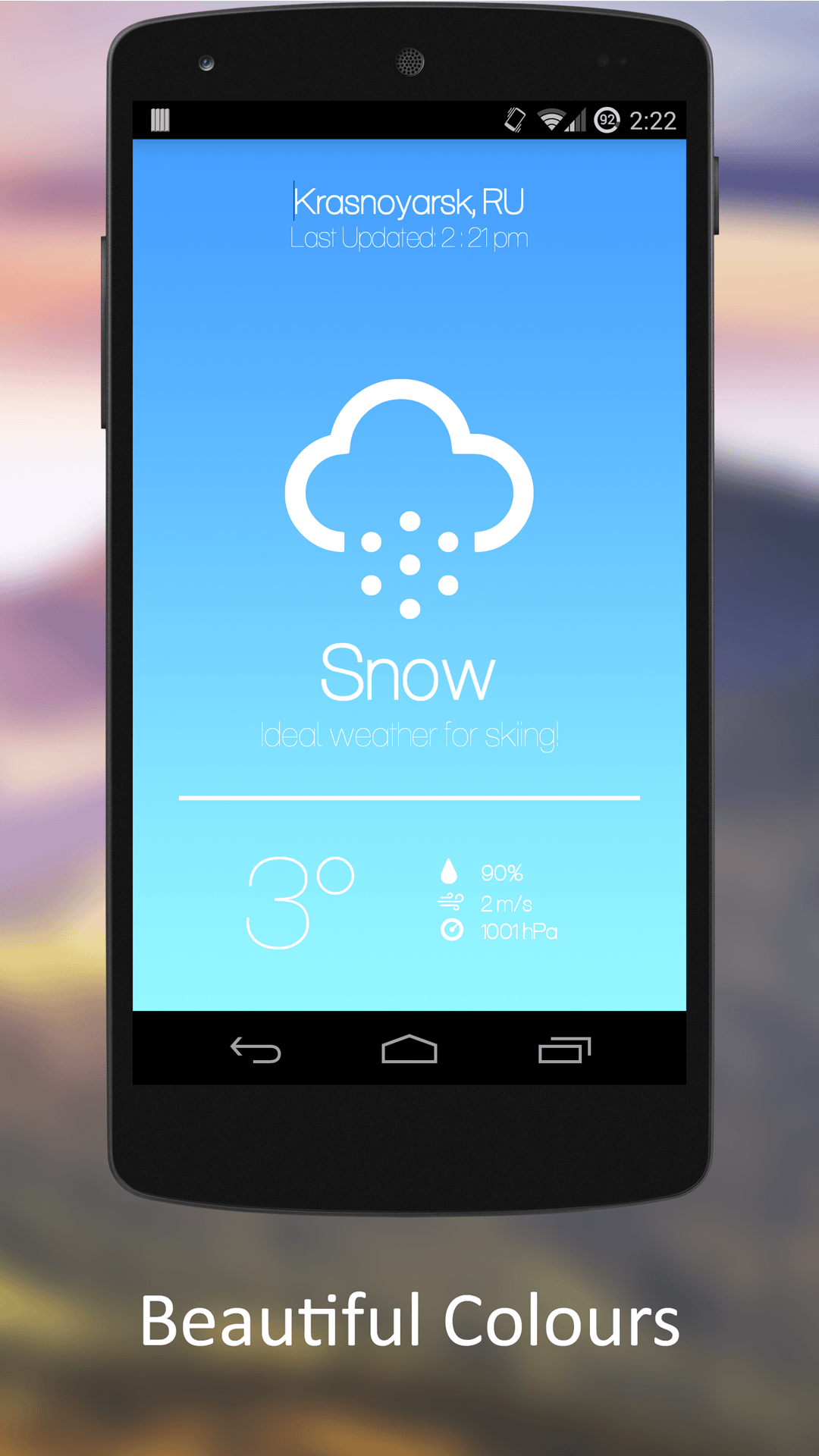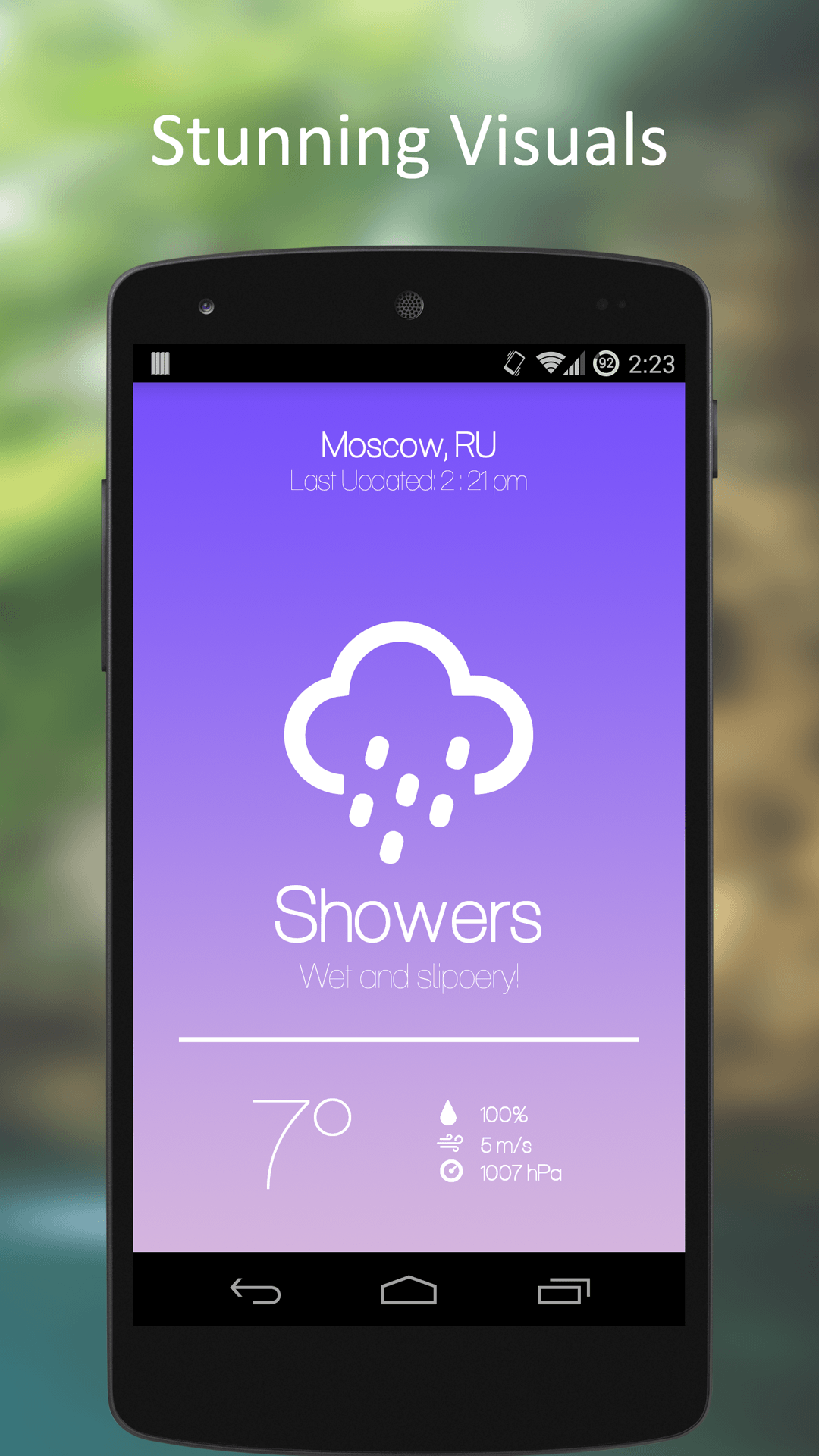 — modified on Oct 19, 2014, 6:56:52 PM