Oct 10, 2014, 6:35:41 PM via Website
Oct 10, 2014 6:35:41 PM via Website
This application will help you to take care of your car and do not miss any important date (changing the timing belt, technical inspection, insurance, etc.).
This tool allows you to manage:
- The profile of your car (model, engine, purchase date, and photo) ;
- Maintenances to be performed depending on the mileage and the current date ;
- Technical inspection (the name and number of your favorite garage, start and end date, etc.);
- Vehicle insurance (start and end date, the name of the insurer, his phone number, his email address, etc.);
- Phone numbers to call in case of emergency (fire, convenience store, police, etc.).
With the tab "To Do" list, you can check if a maintenance, renewal of the insurance or technical inspection are needed. This verification is based on the current date and mileage of the vehicle.
Entering phone numbers allows you to call directly from the application. For example, if you need to call the insurance in case of accident.
ID on google play : com.ktmapp.keetcars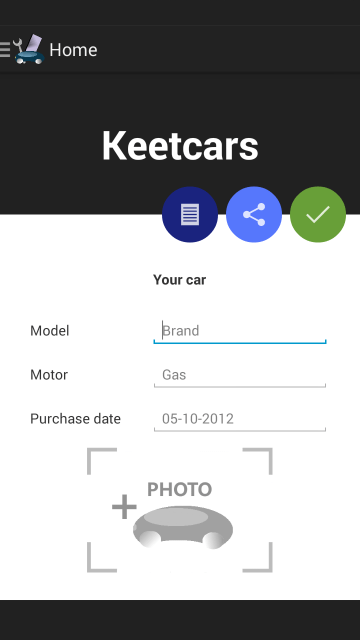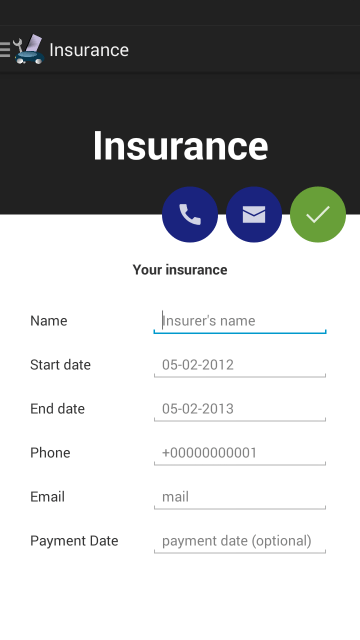 — modified on Oct 11, 2014, 4:48:50 PM