Sep 29, 2014, 5:43:53 PM via Website
Sep 29, 2014 5:43:53 PM via Website
A cool new app Task Attack Free (Habit Help)
★★★ Introducing Task Attack Free (Habit Help)★★★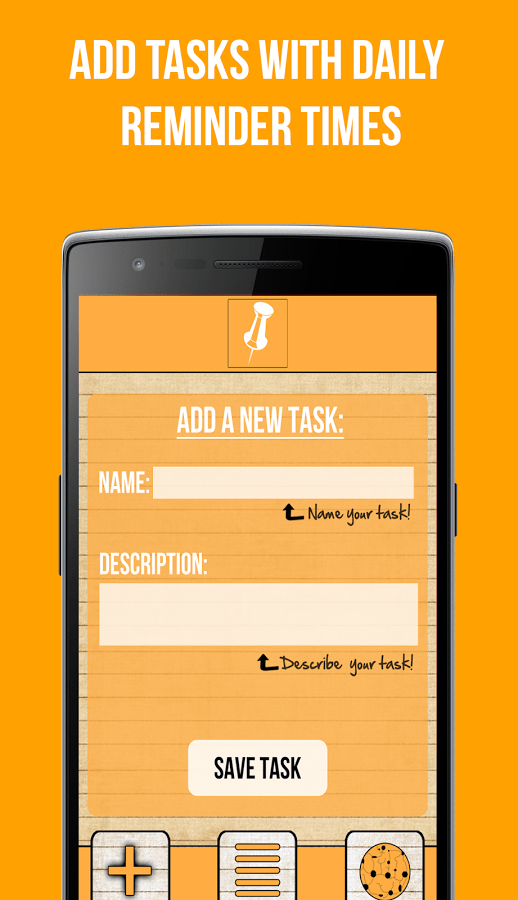 Description:
Task Attack is sure to help you in managing your habits! Whether they are habits you want to start or stop, Task Attack will be by your side!
UPGRADE TO PRO TODAY!
Get a ton more features with Task Attack Pro! Upgrade today!
♥ Other Task Attack Users! ♥
♥ "I honestly love Task Attack! It has helped me get over so many barriers in life! The biggest one for me has to have been my smoking habit! I couldn't have done it without Task Attack and I'm so much happier now! I love Task Attack!" - Yoni Wylde.
♥ "THANK YOU TASK ATTACK I love you guys for this app! I have been using it for a month to help me get in shape and I am already starting to notice results!" - Weaton Blane
♥ "Great App Simply awesome! I love it!" - Hanes Prescott
♥ "I've tried tons of other apps to help me focus when I get home from school. Nothing has helped me as much as Task Attack. Love you guys! -Anuk Patel
★TASK ATTACK FREE FEATURES★
★Set Daily Reminders! Never forget about your tasks! Add multiple daily reminders on your phone,at any time!
★Unique Interface Be able to view and interact with your tasks on a very well presented design!
★Motivational Quotes Everyday, press the "Check" if you have accomplished your task and the "X" if you haven't.In the free version, you will receive a motivational quote if you haven't accomplished your task. This will help you to keep trying until you accomplish your goal!
★Rewards! Encourage yourself by setting rewards with Task Attack! Redeem your rewards using points received every time you accomplish a task. You can only receive one point per day for each task. Redeem any reward whenever you have enough points for it!
★Set your own rewards! Reward yourself with only what you can manage!
★Simple! Be able to use a simple layout without complications! This will help you get the hang of Task Attack within the first few minutes of use!
★Great customer support! Feel free to tell us anything you'd like to see on Task Attack and we'd be happy to take a go at it!
Requirements: Android 2.2 and up.
Available for Android.
I recommend you to download this awesome and new app.
Enjoy!!