Sep 5, 2014, 7:48:23 PM via Website
Sep 5, 2014 7:48:23 PM via Website
Read your daily, weekly and monthly horoscopes, prepared by an professional astrologers!
Horoscope & Astrology is your app to know your future or what to do.
Horoscope & Astrology has free contents updated everyday.
You can see three different topics, to discover your Daily Horoscope and find the correct suggestions.
Mira las estrellas del zodiaco, no pierdas tu tiempo, mantenerse en el camino.
Day by day, sign by sign, Horoscope lets you know what you need to find the right path.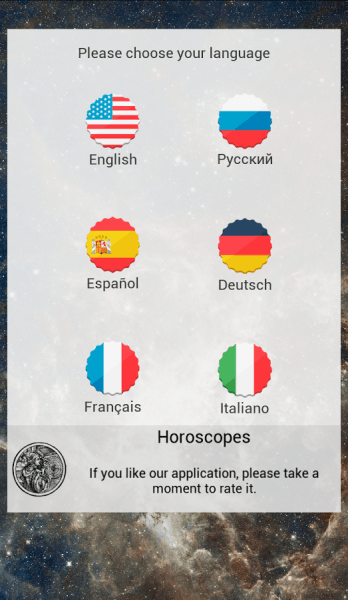 PS. I am a developer, so any comments, hints and suggestions are welcomed!
Thank you in advance!
Link to Google Play
https://play.google.com/store/apps/details?id=com.appease.horoscope
— modified on Jan 8, 2015, 9:50:23 AM