Sep 5, 2014, 4:18:25 PM via Website
Sep 5, 2014 4:18:25 PM via Website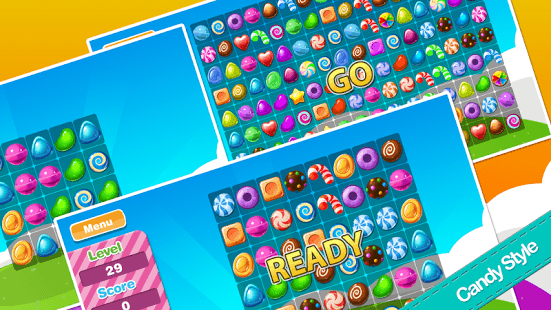 !
Candy Onet Deluxe
ONET GAME (Kawai Game) - One of the most popular game to killing time.
You have spend much time too play others onet games or kawai games, so you can't miss this Candy Onet Game, a beautiful candy style with many new feature:
★ Beautiful UI and HD graphics.
★ Over 50+ level from easy to hard for you discover.
★ Candy Style graphic.
★ Share your result to your friends via Facebook.
★ Compare your score via Leader Board.
★ It's FREE.
Onet game is simple addicting matching game or solve puzzle game, is loved by thousands people in the world. And this Candy Onet Version will become better than original. Try it now and get more challenge in game.
Please contact us directly via email if you find an issue Candy Onet Deluxe or have a suggestion for us, that will surely help us
Download Link
www.play.google.com/store/apps/details?id=com.lizu.pikachu.onet.deluxe.candy.kawai