Sep 4, 2014, 10:25:24 AM via Website
Sep 4, 2014 10:25:24 AM via Website
Help the cute piggy runs and jumps through obstacles on the way to escape. The little pig is running away from its end. Help him escape from the Slayer as far as possible by running, jumping over and breaking through obstacles on the way.
The wooden walls can be jumped over or broken through while the stone walls can only be avoided by jumping over.
You will be slowed down when running through the wooden walls without hitting them
The game will end once you hit the stone walls.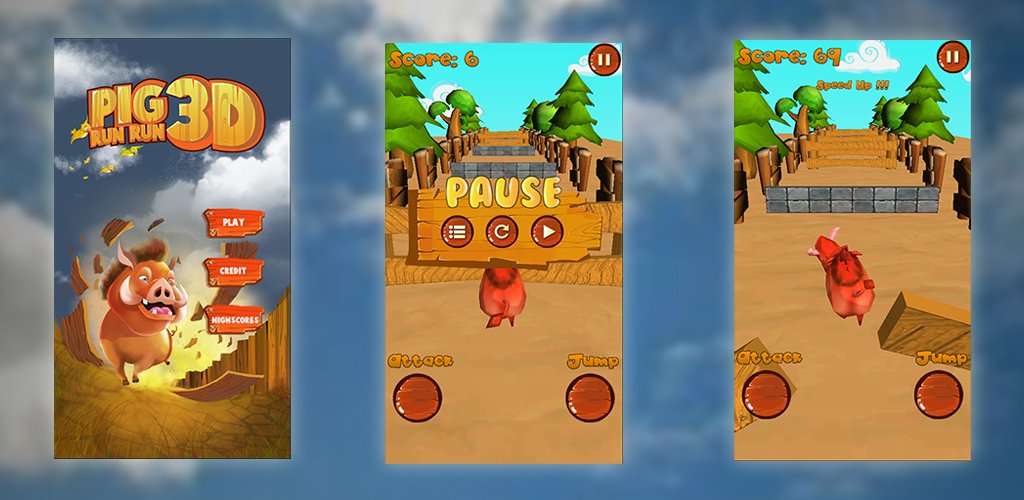 Google Play ID: com.morbling.pigrunjumpjump
This is 1 of 2 my first game published. Download, play game and give me some comment. Thanks.