Sep 3, 2014, 1:33:34 PM via Website
Sep 3, 2014 1:33:34 PM via Website
Hello there!
My name is Cedric Ricci and I'm an independent Game & Graphic designers from France.
Recently in collaboration with my Japanese wife we have released an Android arcade game called Gummy Dad Colorland
Do not hesitate to try it, it's free and already available on the Google Play Store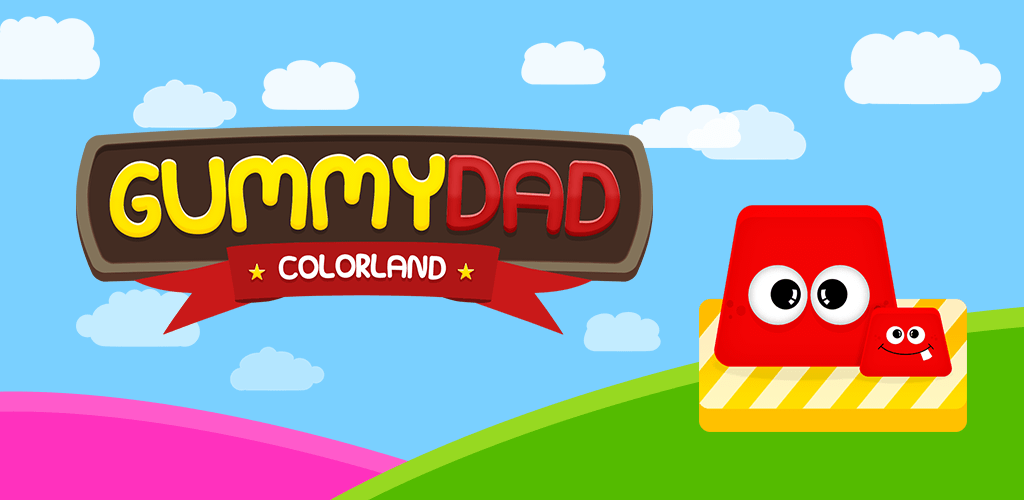 DESCRIPTION:
Sharpen your reflexes and be ready to challenge 60 levels full of traps in Gummy Dad Colorland !
Do you have the capacity to lead Gummy Dad through the colorful levels of this game?
Do you have the skills and accuracy to avoid all the traps and use to your advantage: conveyor belts, moving platforms, teleporters
and all the obstacles scattered across the 4 worlds of the game ?
FEATURES:
★ 60 levels in 4 worlds
★ New game mechanics to discover in each world
★ 5 Google Play Game Achievements to unlock
★ 2 differents controls types available
- Full screen touch controls: Press the left side of the screen with your left thumb to move Gummy Dad to the left and vice versa
with the right thumb, press the screen with the 2 thumbs (left and right) to Jump
- Classic Virtual Gamepad Controls
★ Available in 3 languages: English, French and Japanese
★ Fully free game (with non-intrusive banner ads)
★ New worlds and levels coming soon! ♥
Screenshot: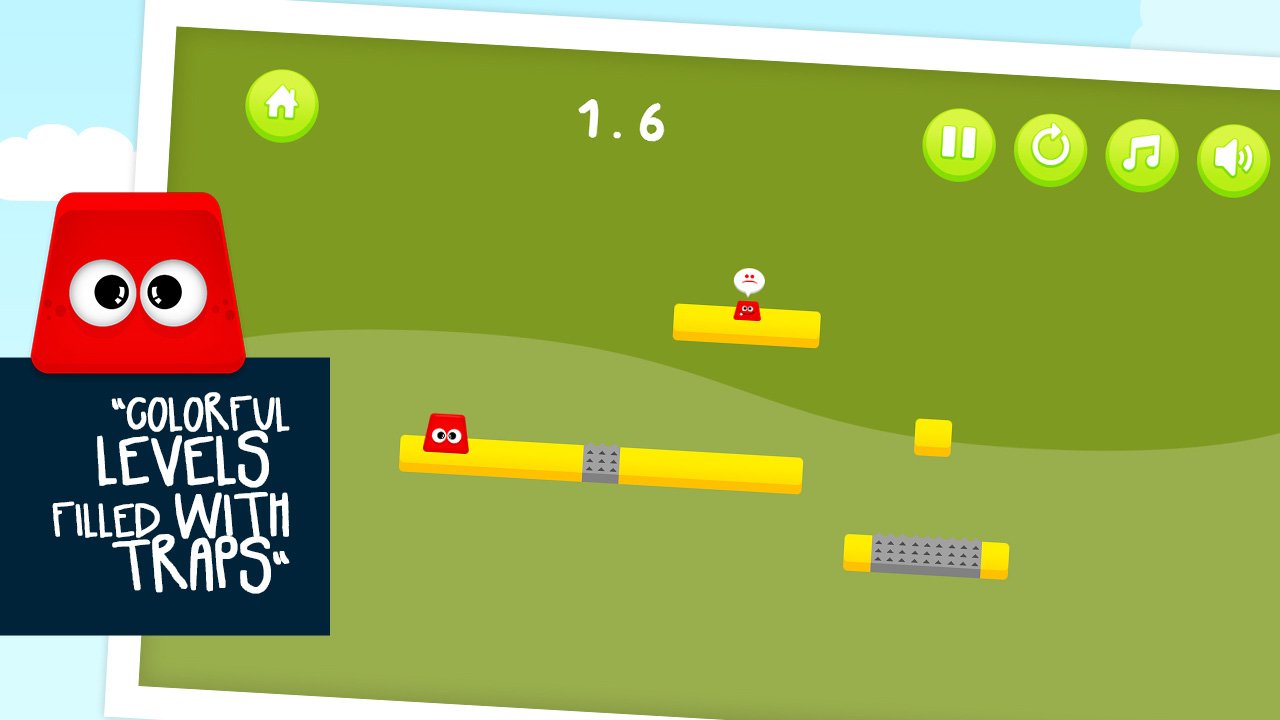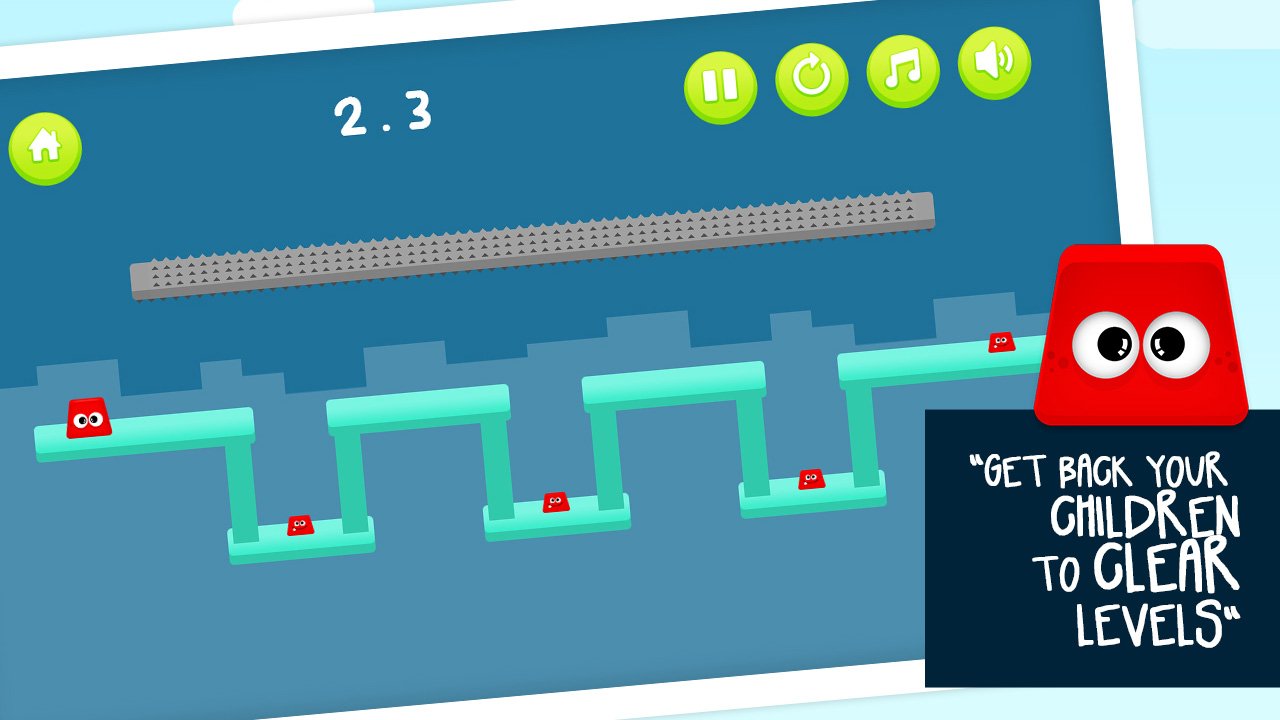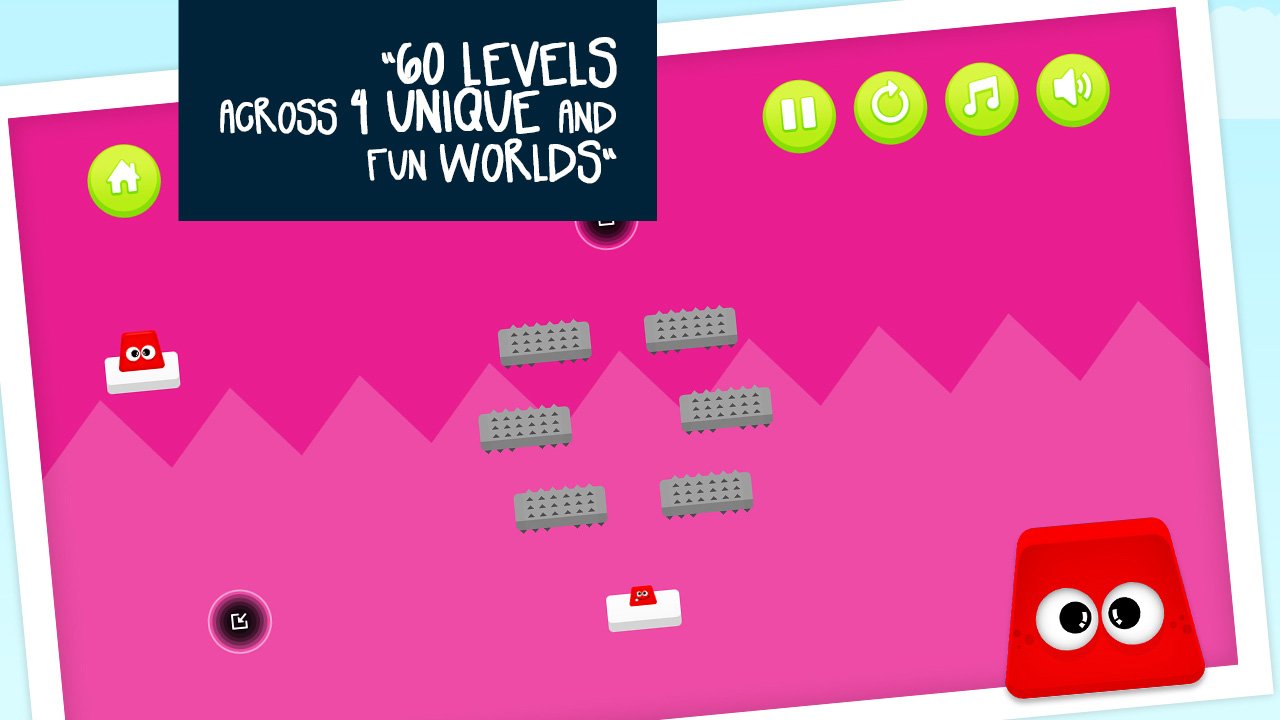 VIDEO TRAILER:
Let us know what you think about our game, do not hesitate to give us your advice and impressions
Thanks in advance !
Cedric & Satoko