Sep 1, 2014, 11:37:20 AM via Website
Sep 1, 2014 11:37:20 AM via Website
Simple, beautiful and useful, WeCal is the most powerful calendar assistant which synchronizes with your Google calendar, designed to help you store daily data, check calendar, take note, set alarm, remember events, list to-do and import festivals. What's more, you can import your friends' birthdays from Facebook or contact by one-click!
Highlights of WeCal
★Multiple Calendars: Multiple calendars to choose and you can switch between them quickly
★Brand new design: Compatible interface for android L, simple to use, seamless UI, plus fresh colors!
★Convenient check: All recent tasks are displayed clear, intuitive and convenient to check!
Key Features of WeCal
● To-do
● Import your friends' birthdays from Facebook and contact
● Lots of customization
● Jump to today, or to any date from the menu
● Repeating Tasks
● Eight elegant widgets
● Alarm
● Powerful diary lets you type notes and embed photos
● Fast performance
● Daily horoscope
● Create and edit notes, to-dos and events
● Holidays
● Add birthdays of all contacts from your phone
● Monday/Sunday start option
● Option to link a contact to an event
● Scheduling of tasks using colors
● Visually stunning display of weather information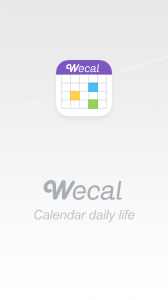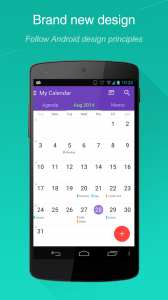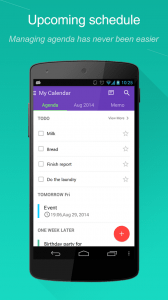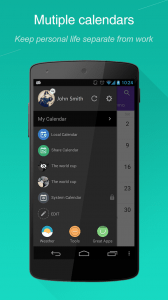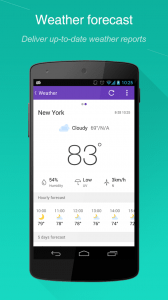 Supported languages
English, French, German, Traditional Chinese, Simplified Chinese, Russian, Italian, Japanese, Spanish, Czech, Danish, Indonesian, Serbian, Ukrainian,
Want to help in our localization efforts? Contact us via support@etouch.cn
Contact Us
Email: support@ecloud.im
We sincerely invite you to experice it and give us some advice, if you love it, please rate it on Googleplay!