Aug 29, 2014, 1:42:55 PM via Website
Aug 29, 2014 1:42:55 PM via Website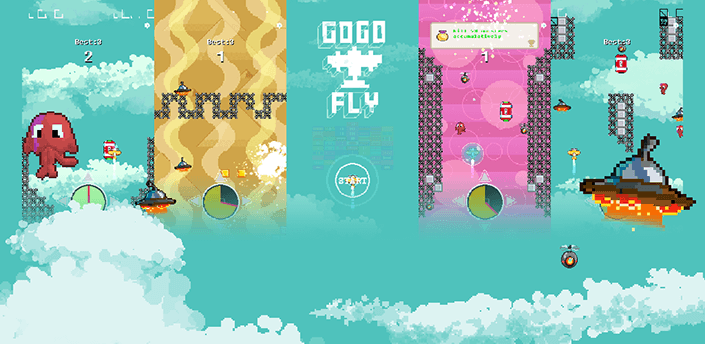 GoGoFly is a retro-styled flight simulation game. It's featured by the clear pixels, the simple game rules and the easy operation modes. A pure pleasure of shoot-dodge is maximized in the game. Players will experience a distinctive travelling through time to the best childhood memory.
Control is simple: up, down, left and right to ensure the aircraft quickly move between monsters and obstacles. up: acceleration. down: deceleration (braking).
Stories about plane.
Today, a large number of alien creatures are attacking this world, this planet's skies filled with monsters and alien energy box, so you drove Grandpa aircraft to take up the task to save the world. Fight to the death with the aliens in the sky, while many like you have the ideal compatriots around the world and fighting alien monsters, you will work with them to see who scores higher, haha.
Beautiful flight instructor: "Do not touch anything except the oil."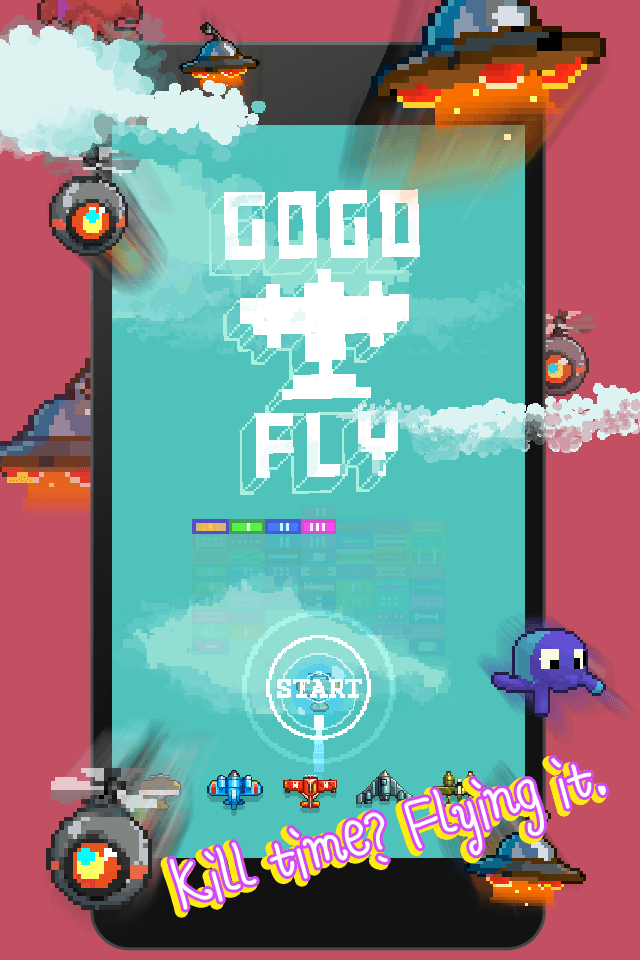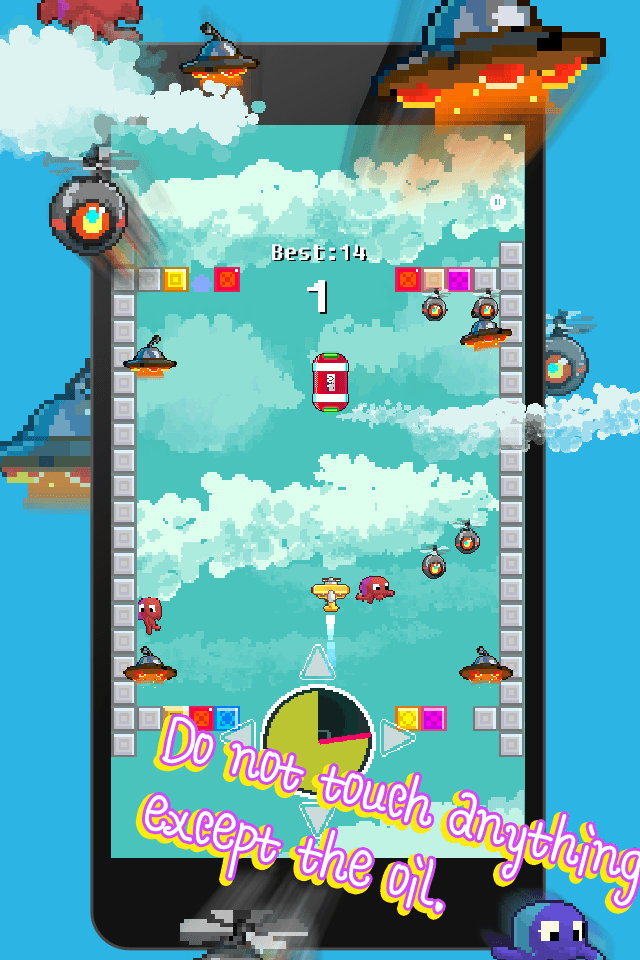 Kill time? Flying it.