Aug 26, 2014, 4:21:24 PM via Website
Aug 26, 2014 4:21:24 PM via Website
Hey guys,
you might want to see my newest android game,
It is a Singleplayer & Multiplayer Tower Defense game.
Bad humans are going into the holy jungle and want to steal the bananas of the holy bunga banga banana tree. You have to defend your jungle with towers (apes, snakes, lions, ...).
Features:
- Singleplayer & Multiplayer
- Multiplayer Ranking (1vs1 Ladder)
- Google Achievements
- Google Leaderboard
- Google Highscore
- Special attacks like frost tower, banana bombs, fire tower, crit/damage/speed boost, etc.
- Upgrades for your towers, damage, speed, crits, ...
- More cool stuff!
This TD game is slightly different from other TD games. You have to set your towers in a maze on a free field, so your enemies have to run a long way.
Here is some more information, a video trailer etc.
play.google.com/store/apps/details?id=com.yargu.bktd
facebook.com/bananakingtd
youtube.com/watch?v=5XW9eVebAF4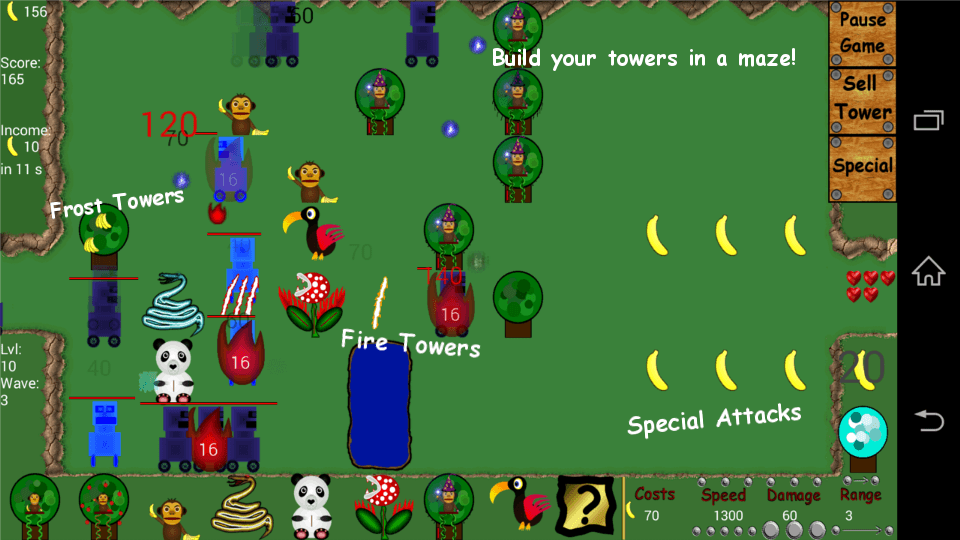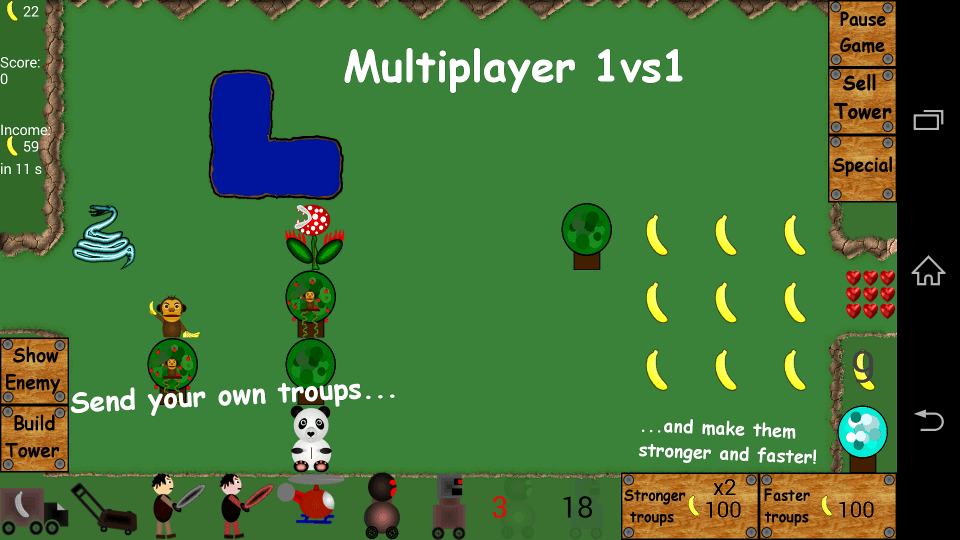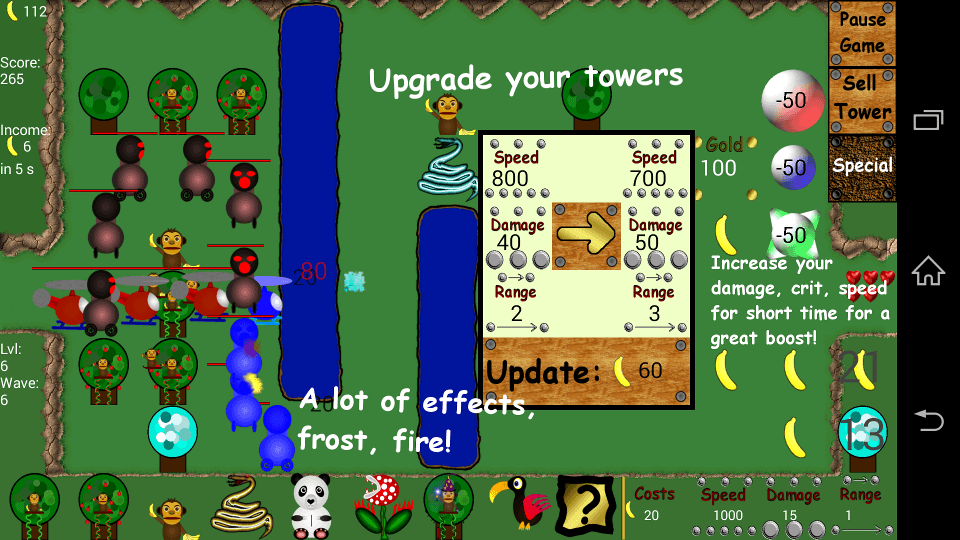 Greetings,
Yargu