Aug 21, 2014, 5:28:10 PM via Website
Aug 21, 2014 5:28:10 PM via Website
Title : Swing Copters John
Download Link : Not Allowed to pose Link
Alternate : Search for "John Swing Copters" on Google Play Store
Category : Arcade, Casual, Family
Price : Free
Now this here is Mr. John.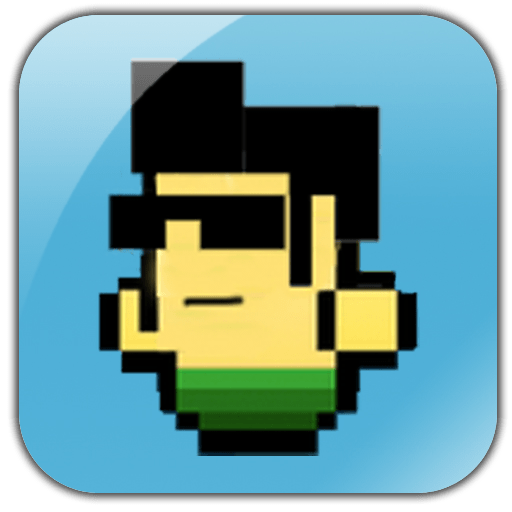 Are you ready to take Mr. Copters John high in the sky?
Be careful!
Lots of hurdles are blocking the path of Mr. Copters John. Make your way through the swinging hammers and take Mr. Copters John to the sky.
The new addictive game is now out for your cell phones. Swing Copters John is a very addictive game with very addictive 1 touch controls just like flappy bird.
Now your little copter john here is ready to reach the sky but there is just one problem, the copter john is a bit dizzy and cannot fly straight. Assist the copter dude to make his way through the hurdles and swinging hammers and reach the limit of Swing Copters john.
The game features extremely addictive and simple game play.
Charming Mr. Copters John
1-Touch Controls.
charming 8-bit graphics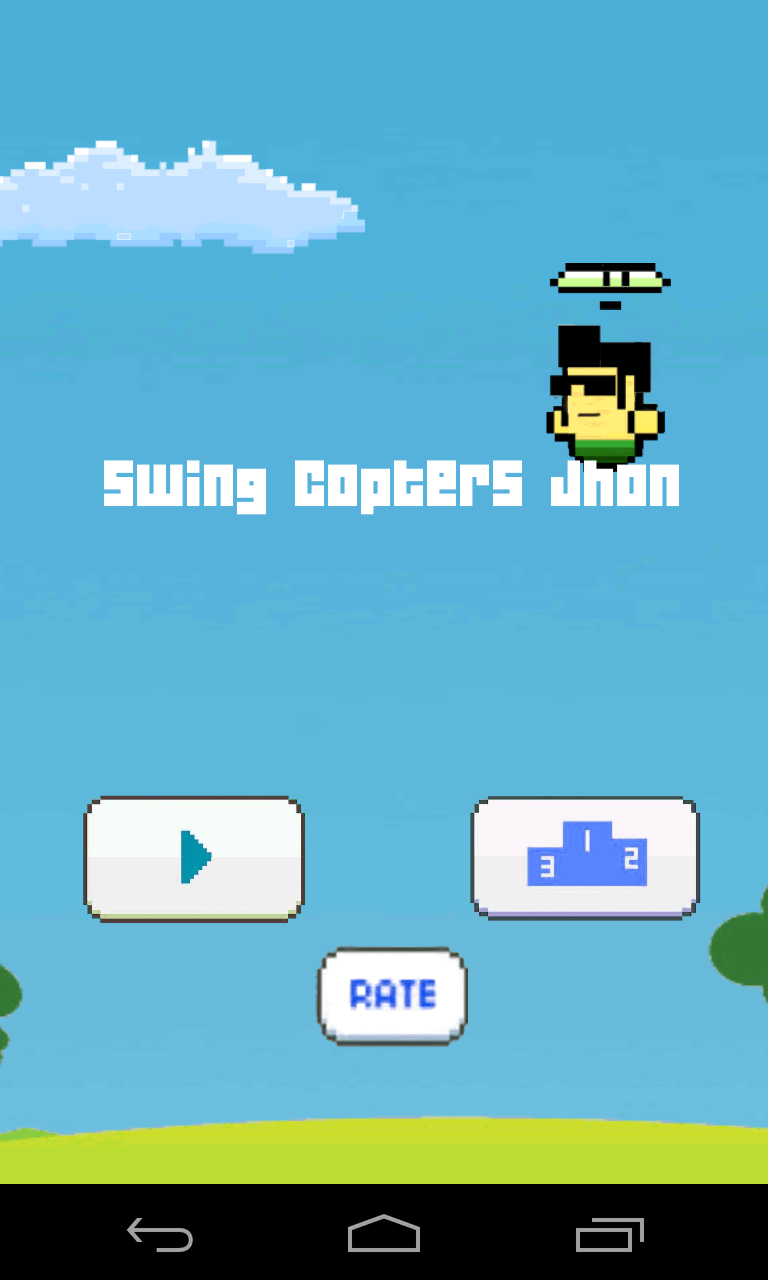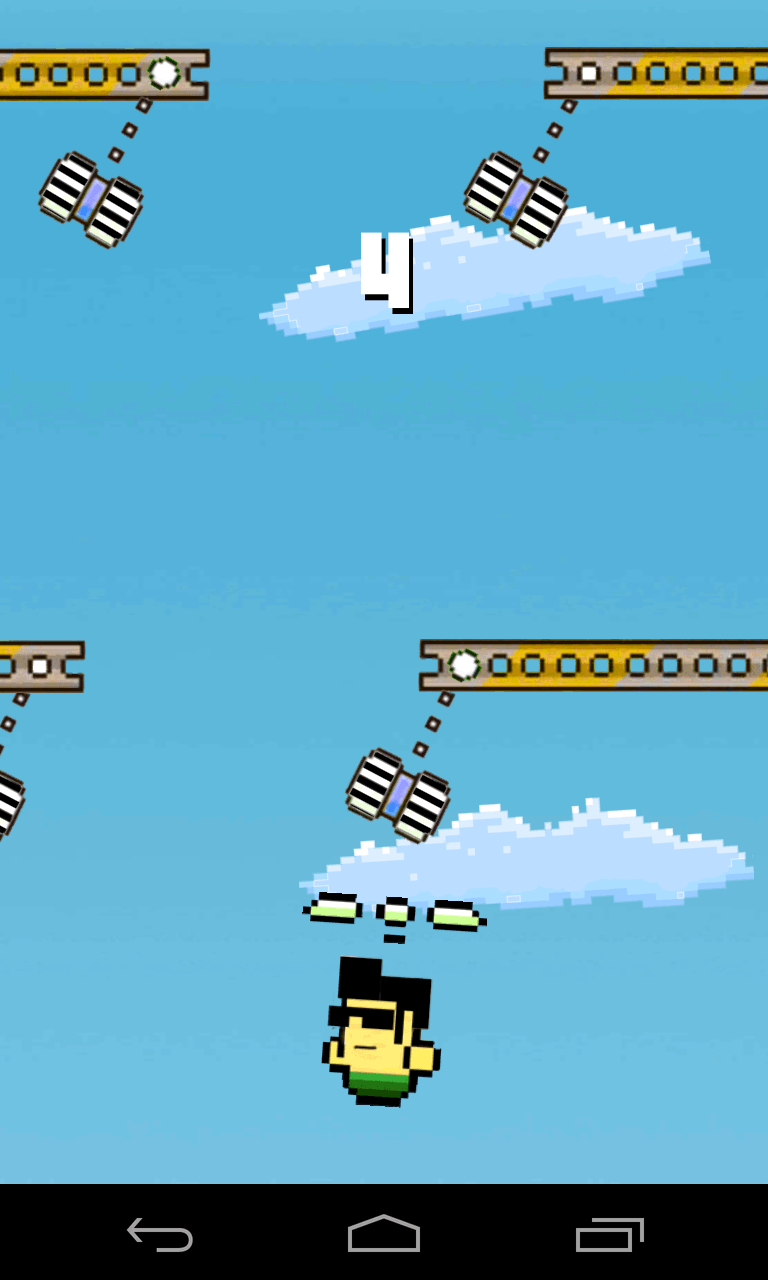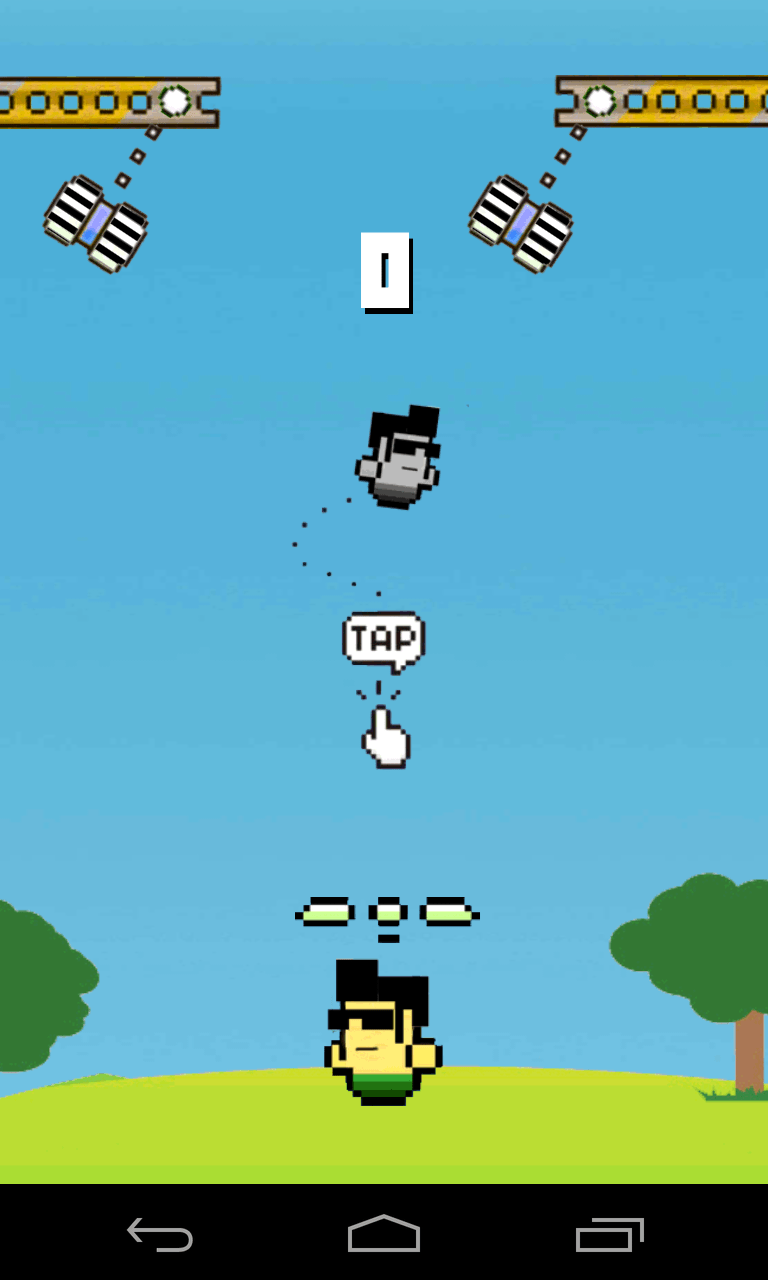 — modified on Aug 21, 2014, 9:35:10 PM