Aug 19, 2014, 1:56:31 PM via Website
Aug 19, 2014 1:56:31 PM via Website
Hi everybody!


We are at Rumsunrise team glad to introduce you our app - Coastline text editor for Android. Take a look at it if you need to edit plain text files or you just write notes and save them to your phone (tablet). It is lightweight, simple and minimalistic text editor for Android. It supports only the very basic text editing features:
Opening, editing and saving plain text documents
Changing font face and size
Changing line height
Autosave
Remeber last opened file
Keep screen on" feature
Automatic .txt extensions
Dark theme
Sending text by email, sharing in social networks, transfering text to other apps
Support both phones and tablets
Supported interface languages:
- English
- German
- Russian
Some screenshots: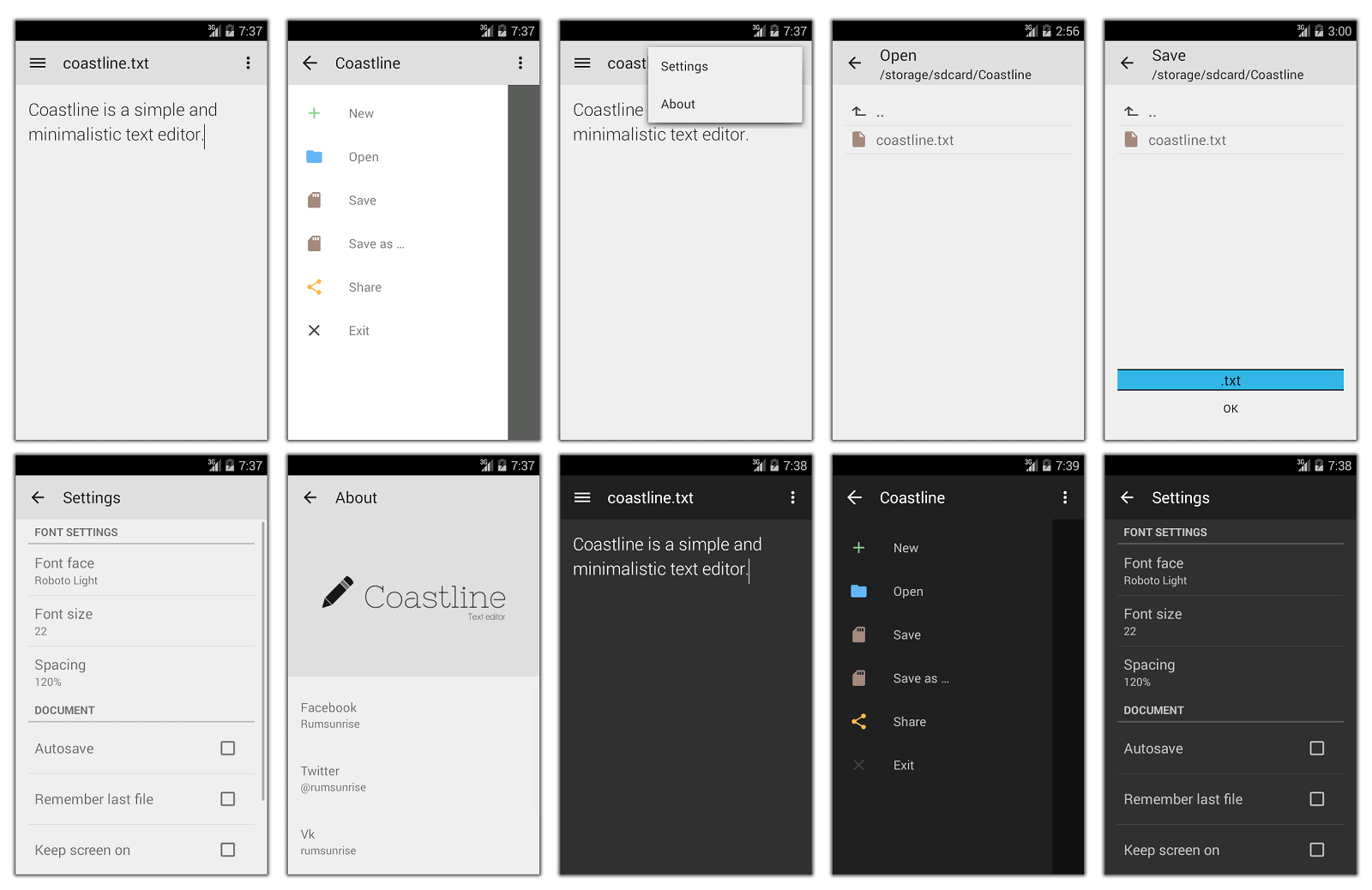 The application is fast and clean (well, we believe it is

). And we'll try to keep the editor as simple as possible.
Get in on Google Play Store: play.google.com/store/apps/details?id=com.rumsunrise.coastline
Enjoy! And feel free to ask a questions and give us any feedback.
--
Rumsunrise team.
— modified on Feb 11, 2015, 10:40:21 AM