Aug 16, 2014, 11:24:15 PM via Website
Aug 16, 2014 11:24:15 PM via Website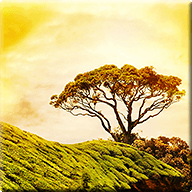 Human brain has many interesting phenomena. This game about one of them – change blindness, inability to detect slowly changes. Something can be missed under your nose and you don't notice that. Fortunately, this game can help you to challenge your attentiveness and train ability to detect changes. It's really can help you in real life.
More than 60 amazing photographs from all corners of the Earth: USA, England, France, Italy, Russia, Japan, UAE, India, Tibet, Arctic and more. On each of these photos you need to find object that disappears or changes. You have 30 seconds to find this object, but it's not as easy as it sounds. It can be called hiding object game. Don't confuse with bored hidden object games.
Change blindness is unique brain training game. Nowhere else you can find a game with similar gameplay and such quality of photographs. Make up your mind. Now or never. It's free game so you can give a try with nothing to lose. If you get stuck you can try another photo or use hint, which can help, but will not solve puzzle for you.
Download FREE: play.google.com/store/apps/details?id=com.LeadenRu.ChangeBlindness