Aug 16, 2014, 12:09:59 PM via Website
Aug 16, 2014 12:09:59 PM via Website
In Piou : Flappy Family 3D you take care of little birds ! # Piou
Download now on Google Play : play.google.com/store/apps/details?id=com.dreamonauts.floppybirdslife
In this pet simultion you can raise up to 5 birds simultaneously, feed them, pet them, breed them, take care of them and play beautiful and funny 3D mini games. You can customize their house : change the floor and wallpaper. Birds can lay surprise eggs, Tap tap the eggs and discover collectibles such as cute little hats that your birds can wear !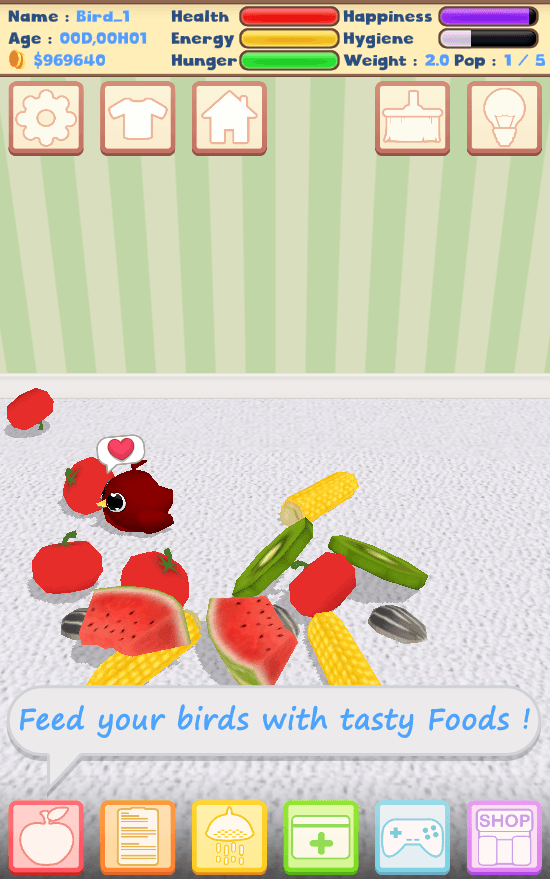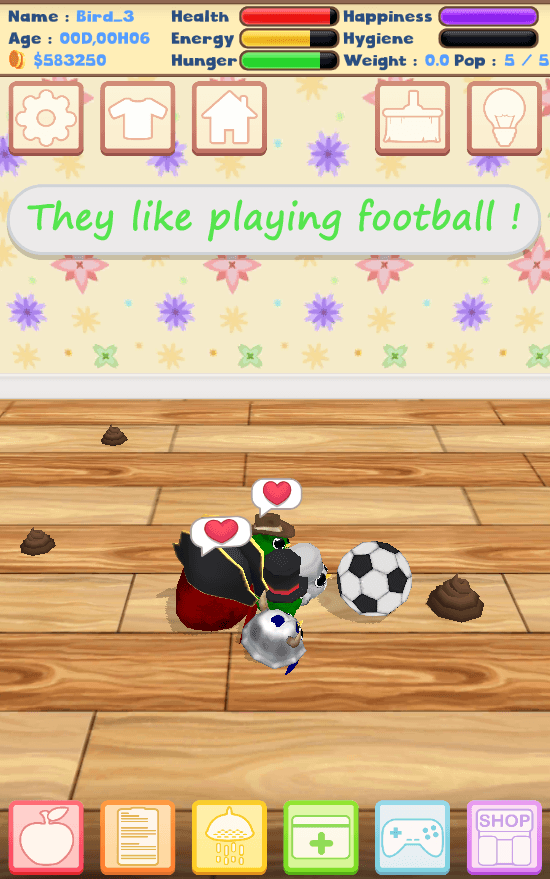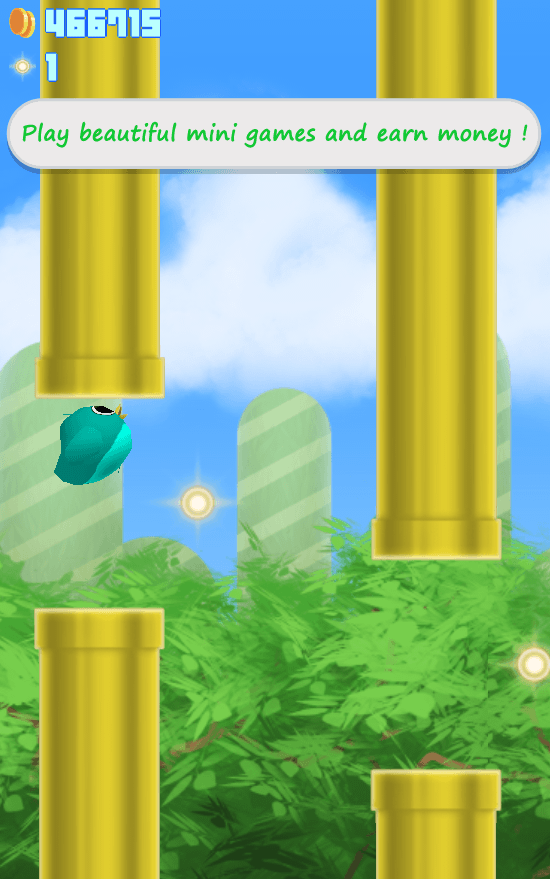 Full 3D game, and cute graphics !
Birds are fully animated, you can interact with them : Tap tap the ground and they will come. Swipe their head to pet them.
Birds can lay eggs : bird eggs or surprise eggs which contain cute hats !
Tap tap the eggs when they are ready to hatch to discover what is inside !
Breed Them and get new Rare colorful bird ! (A red bird and a blue bird give a purple bird, two red birds give a brighter red one, etc...).
Dont give them too much junk food or they will get fat (you will really see them bigger).
Birds cant get Sick and can also die ! A real challenge for pet lovers ! ! !
Play beautiful mini games and share your score with your friends. Try to be the #1 in the leaderboard !
You can turn off shadows in the option to improve frame per seconds (FPS).
Have fun and take care of them nicely !
New collectibles, customizations and mini games are coming ! If you would like to suggest something (a hat type, a mini game...).
— modified on Aug 16, 2014, 12:50:12 PM