Aug 15, 2014, 9:51:10 PM via Website
Aug 15, 2014 9:51:10 PM via Website
Hi all!
I'm writing again to tell you that I've just released my latest game for Android, MINDTRIS
It's a tetris type puzzle with some maths involved. Don't get fooled if you don't like maths because it's very easy and you will get it in a few seconds.
DOWNLOAD LINK
copy & paste in your browser the link:
play.google.com/store/apps/details?id=com.tldgames.mindtris
Some ScreenShoots: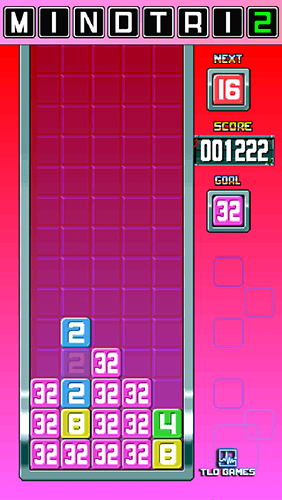 ★★★How to play★★★
MINDTRIS is a very easy to play puzzle. Just sum the same numbers until you get the goal. A row is cleared when all its cells have the goal value. You can go up to 2048!
Don't let your friends surpass you!
It's available on Google Play store searching for Mindtris
Requirements: 2.3 and up
Available for Android and IOS.
Enjoy it!!
— modified on Aug 21, 2014, 12:31:22 PM