Jul 28, 2014, 3:25:34 PM via Website
Jul 28, 2014 3:25:34 PM via Website
Hello,
I make this thread to present you India News, a free application providing news for India 24/24h and 7/7 days and available here on the Google Play Store : play.google.com/store/apps/details?id=com.ssaurel.indianews
India News comes with and elegant and intuitive user interfaces that purposes you several categories (Top Stories, National, World, Sports, Technology, Business, Health, ...).
India News purposes you also India Weath through a country map detailing weather for all major India cities.
India News supports English and also several India languages like Hindi, Malayalam, Tamil and Telugu.
3 Screenshots :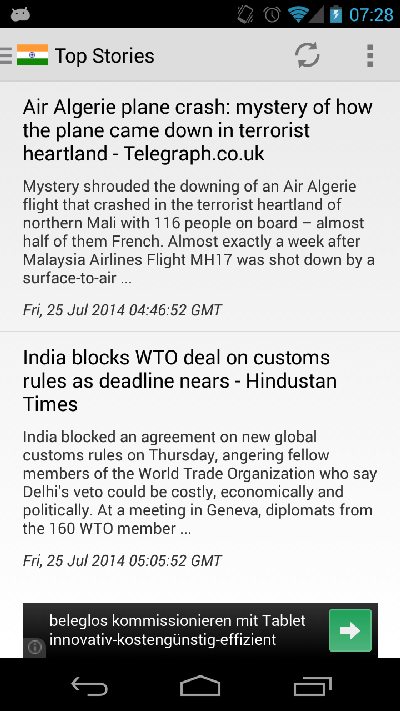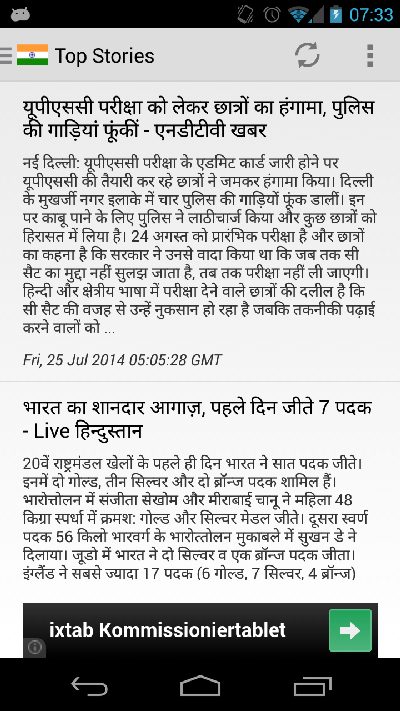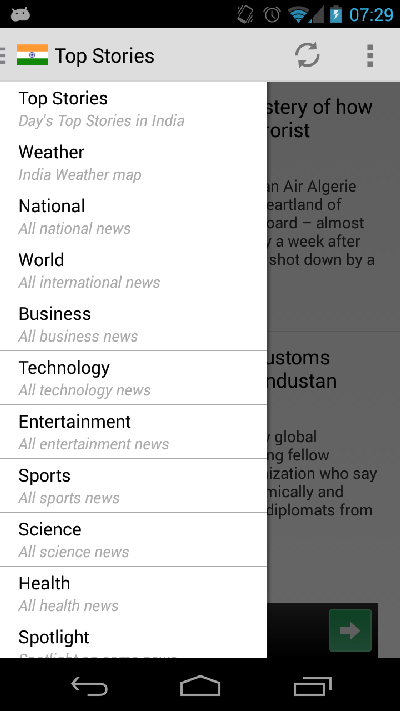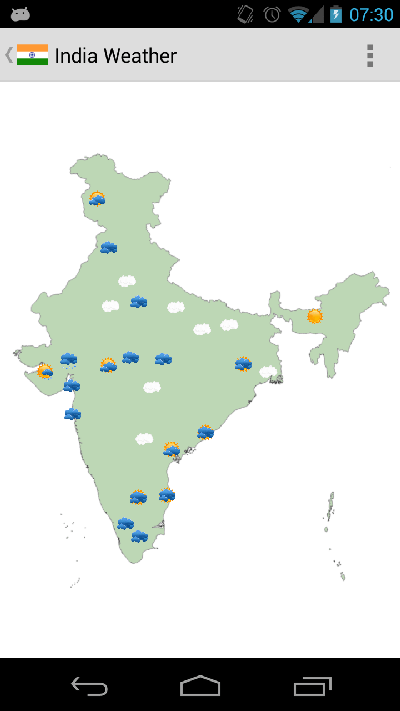 Choose your language for news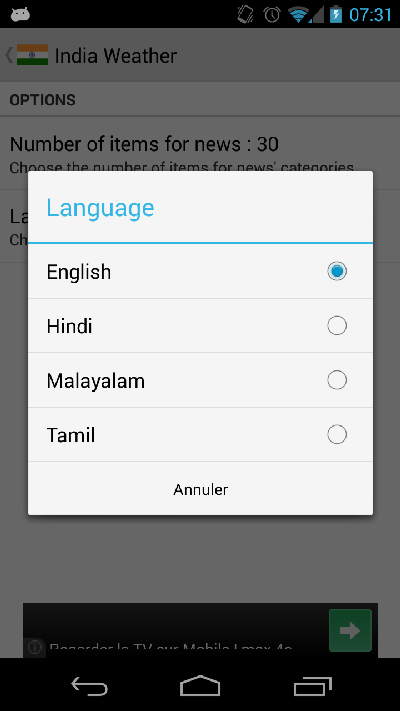 Don't hesitate to give me your feedbacks and ideas to improve India News.
Thanks.
Sylvain
— modified on Jul 30, 2014, 10:51:08 AM by moderator