Jul 25, 2014, 9:58:37 AM via Website
Jul 25, 2014 9:58:37 AM via Website
So I've got a few problems, both stemming when playing music. I would love some help in order to get them fixed. I have supplied screenshots for every case of the issue.
First Problem: Loop even during shuffle?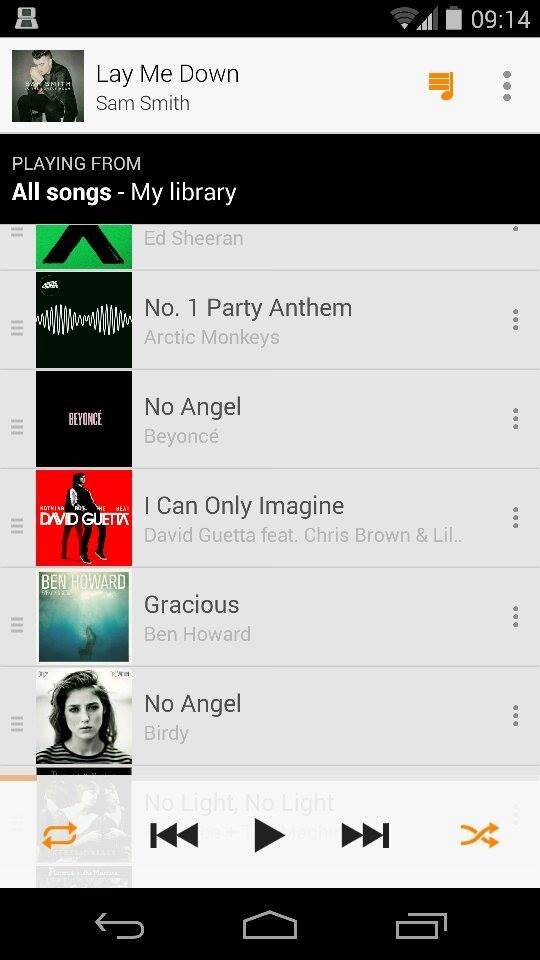 First problem is that when playing music on shuffle, the songs end up going in alphabetical shuffle sporadically. For example, despite my songs being on shuffle, you can see four songs in alphabetical order: Nina, No1 Party Anthem, No Angel and No Angel, with only two random songs between them. It's abit frustrating because the playlist never really shuffles except for a couple of songs at a time and the whole purpose of them being on shuffle is defeated.
Second Problem: Miss-matched Album Covers
Some background information clarity: I had a music playlist full of songs on my phone before. Then, I erased all my music and re-downloaded all of my new music. Some albums I wanted again on my phone and so I redownlaoded them and added them onto my phone, for example Born To Die by Lana Del Rey.
When I change the album artwork in my iTunes, as in the case of Blue Velvet which has the standard Born To Die cover, when I put the same file on my phone, it changes to the Born This Way Paradise edition. This would make sense before, because I completely replaced my music library, and when I had Lana Del Rey on my phone before, I used the Paradise cover for the songs I had on it, like Ride, Born To Die, and Summertime Sadness. However, I completely redownloaded the Born To Die album thus having completely new MP3s, and I used the normal Born To Die cover as shown in iTunes, but the album artwork remained as the Paradise edition on my phone.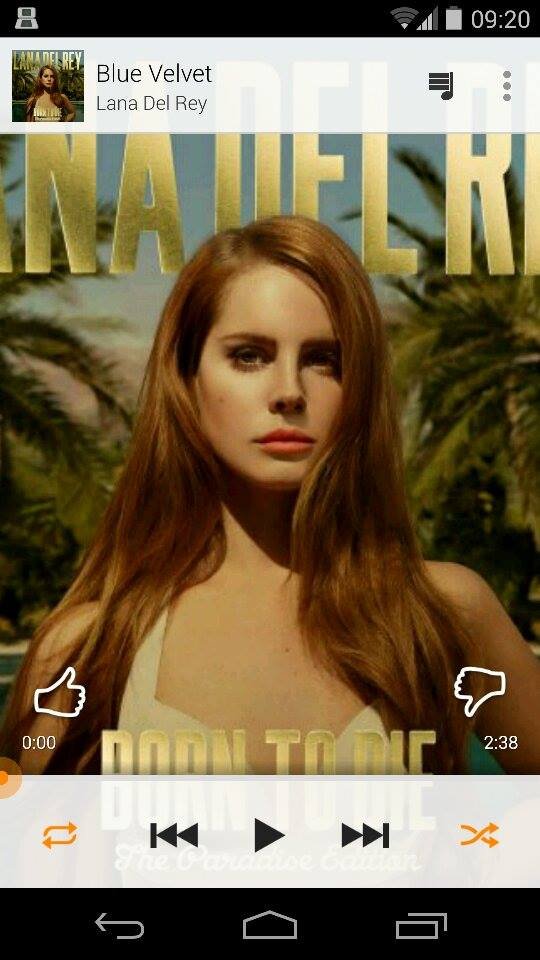 Born To Die On my Phone


Born To Die On my iTunes Page
Same situation with Continuum. Before I replaced all my songs, I had just one song from Continuum, the song Gravity by John Mayer, which had that low resolution Continuum Album Cover which I wanted to replace. When I redownloaded his album, I used the cover as shown in iTunes, but when I added the files to my phone, they all remained is the low resolution version of Continuum, even the songs I never even had in my previous music library on my phone.

Continuum On my iTunes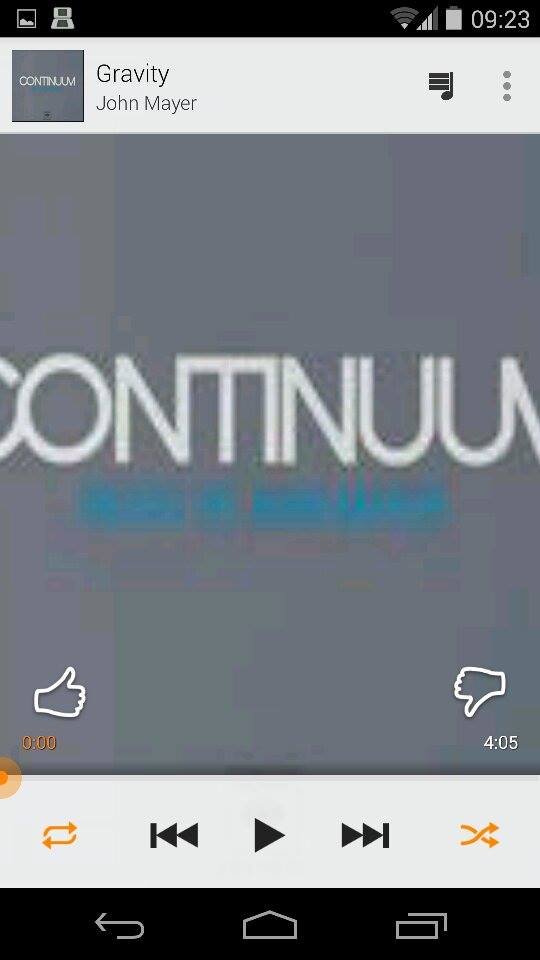 Continuum On my Nexus 5
Another example is Ultraviolence, where I previously only had the song West Coast in my phone with this album cover: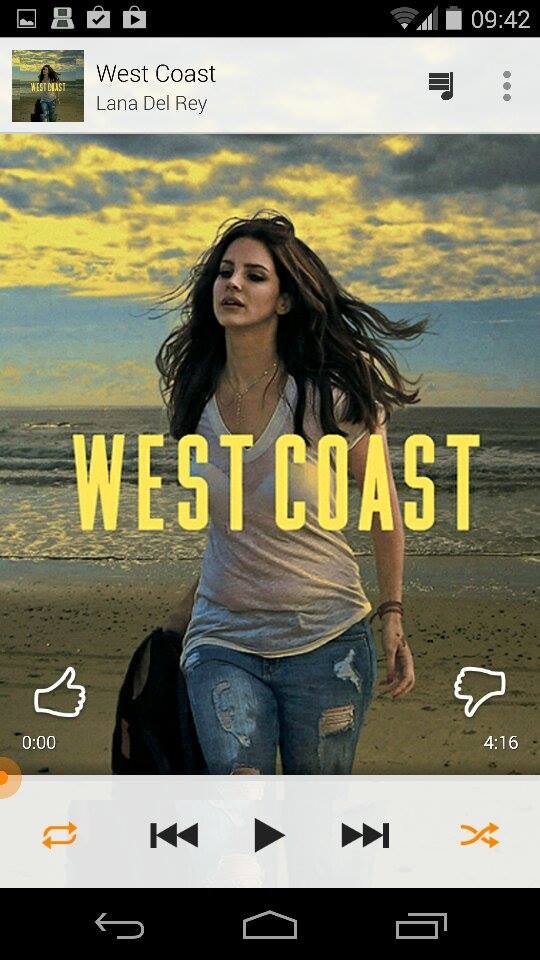 and now despite the fact that I erased West Coast and instead downloaded the full album and thus have a different MP3 for West Coast, and I changed the album cover in iTunes: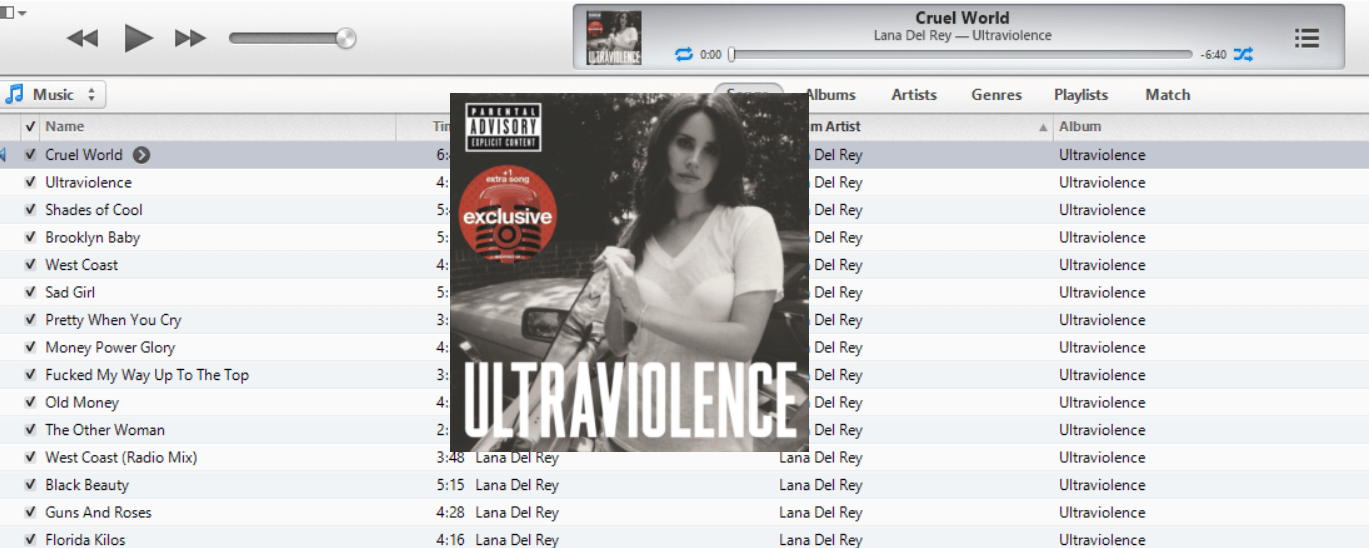 The Songs remained on the West Coast album cover when I put them on my phone: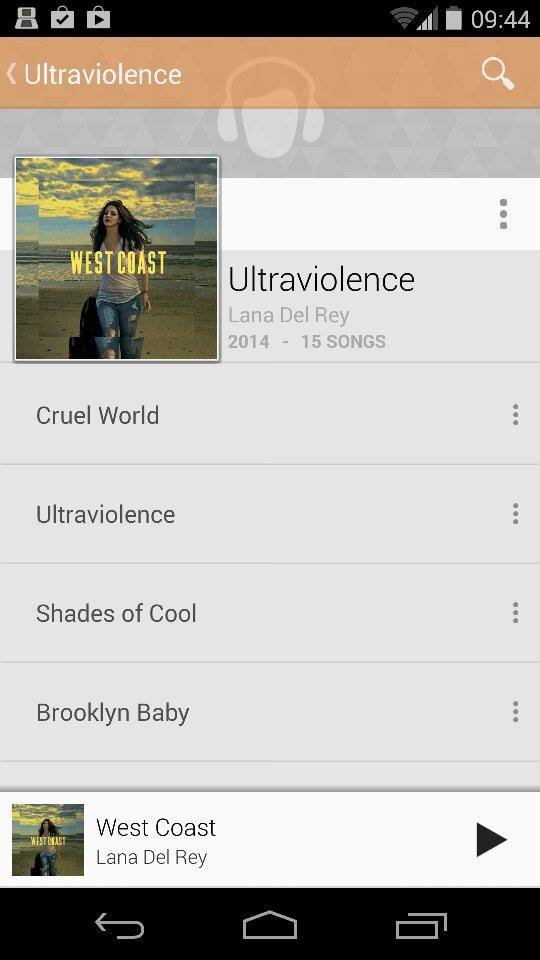 A similar issue but not quite like the others is with the TFIOS soundtrack.
In my iTunes, the album cover is fine, and the grouping of the artists with their songs, all under the category of Various Artists work just fine.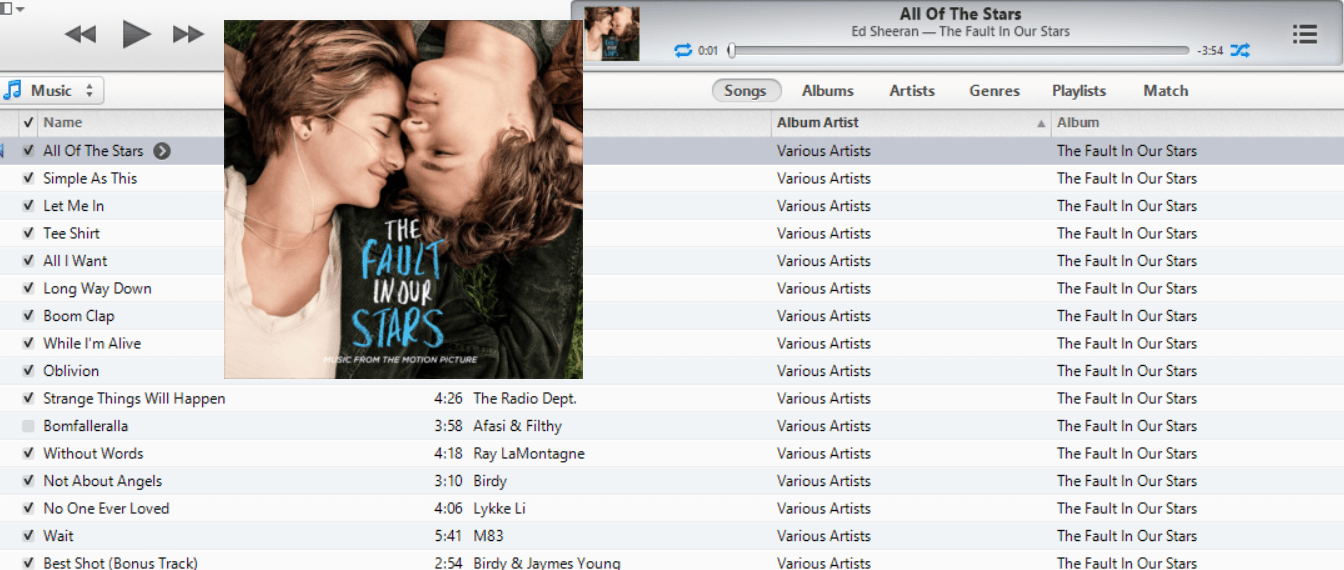 However, on my phone, these songs not only have no Album Cover, but have mismatched names and messed up and where there should be the individual artists, there's only "Unknown Artist" instead. In iTunes. everything is flawless and works as it should.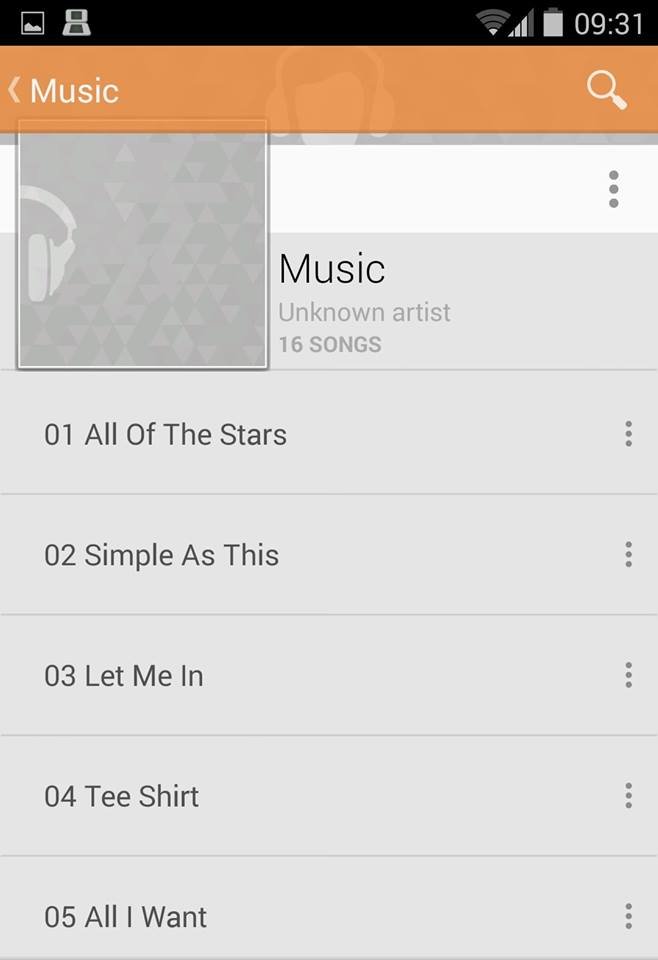 And it's not an issue of Artist-/- Album Artist, because when I put the Beyonce album, I only had one possible option for her: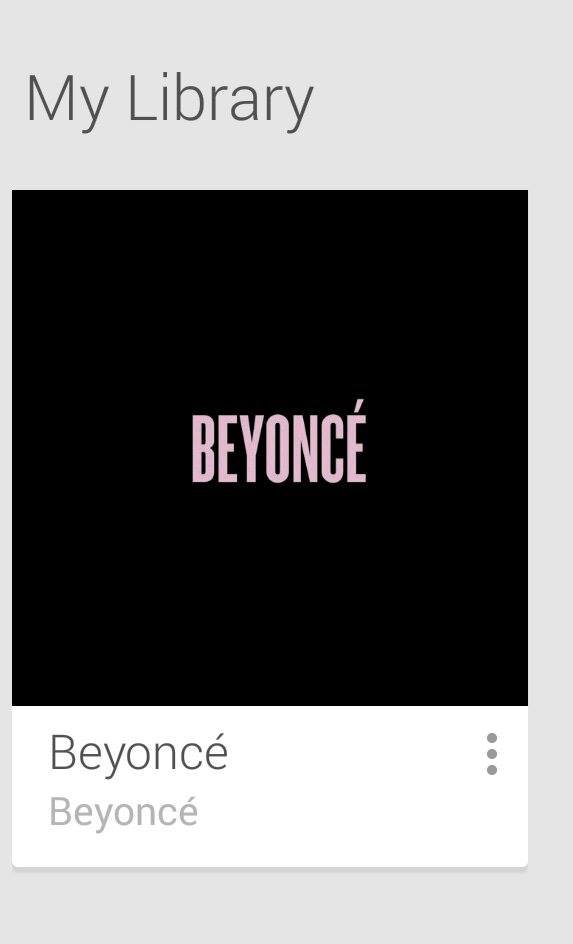 and when I selected the album, the individual artists did not interfere with the grouping of the songs.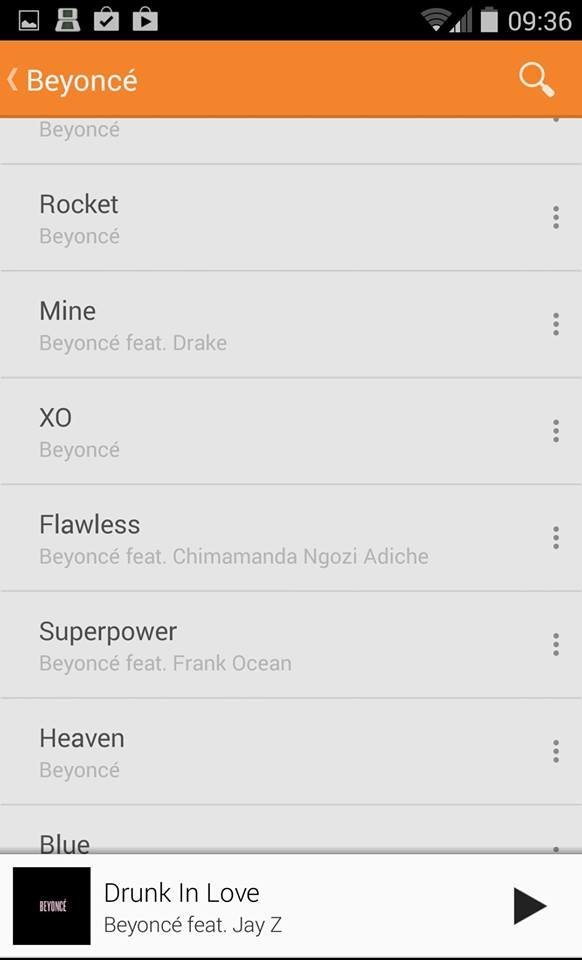 But on the TFIOS soundtrack, there was only Unknown Artist instead of Various Artists (as it is on iTunes)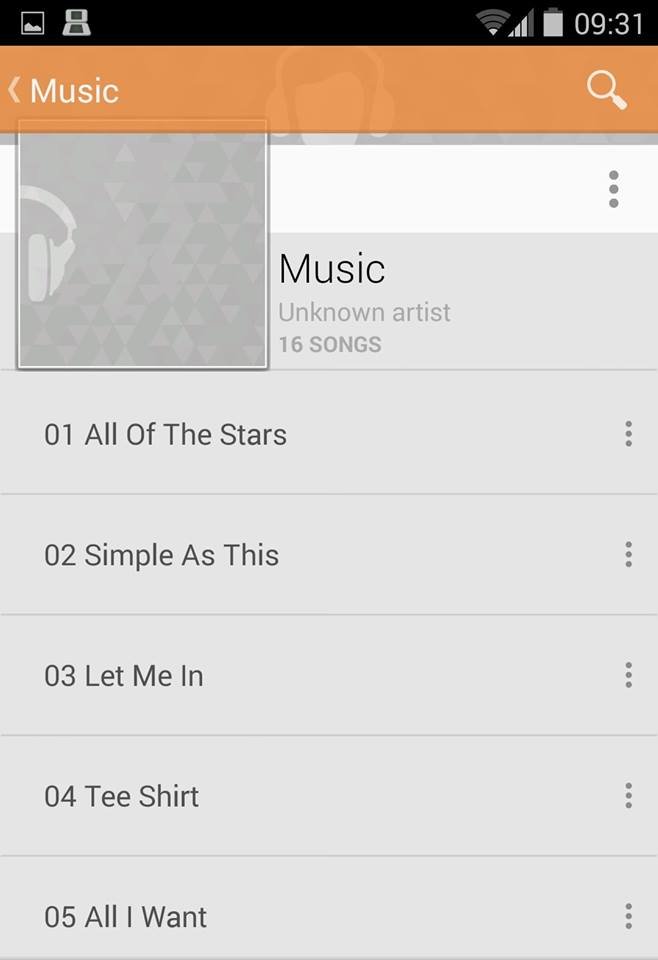 ...and the artists themselves did not display as Ed Sheeran or Tom Odell; just as Unknown Artist again.
Third Problem: Exiting Shuffle
When I exit shuffle, the song I had been playing almost always stops playing, and redirects to a song near the top of the playlist. I could be playing "I Just Want To Make It New With You" by Soko, and when I exit shuffle mode with the intention of wanting the song directly after it in it's alphabetical order to start playing, (In this case being the song "I Know" by Tom Odell), it just stops the song, and redirects all the way up to the beginnings of my music playlist, and transitions to a song there, in this case being 02 Simple As This, which belongs to the aforementioned mislabeled and cover-less TFIOS soundtrack album on my phone.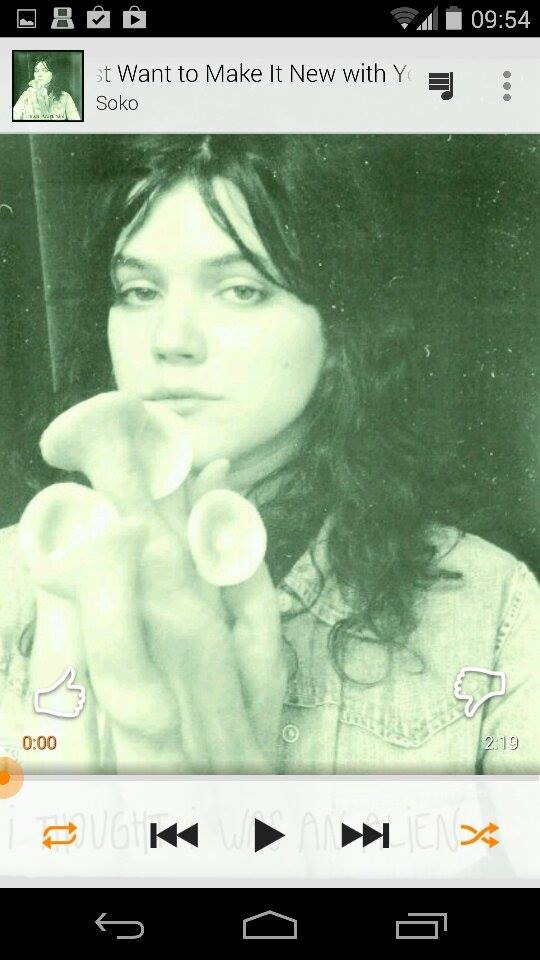 when exiting shuffle immediately transitions to: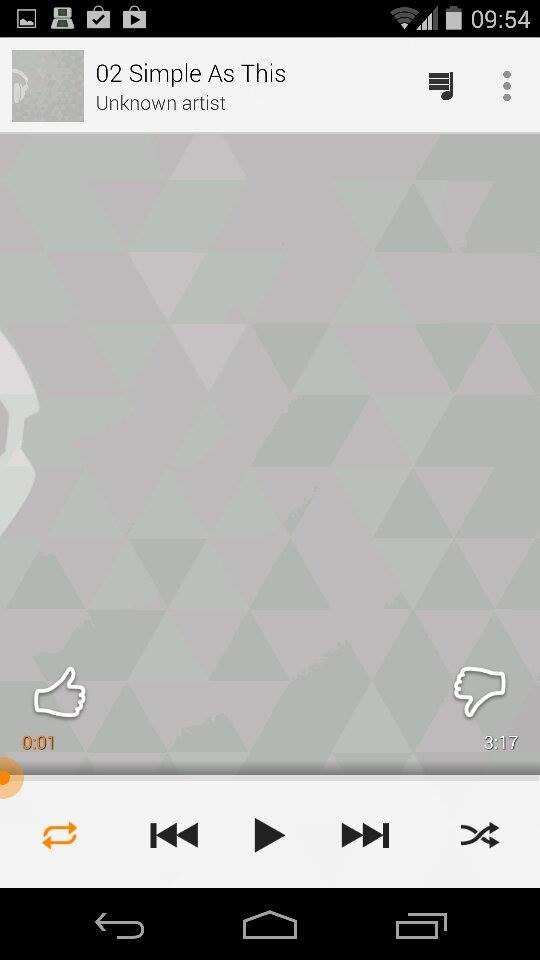 I'd love some help on how to get over these three issues because they really disrupt the music playing experience.
Is there any way to fix all these issues?
I have a Nexus 5. Please consider all possibilities because I'm not that familiar with how a Google Phone works in the first place, because I owned an iPhone before my Nexus 5. Thank you