Jul 17, 2014, 12:15:37 PM via Website
Jul 17, 2014 12:15:37 PM via Website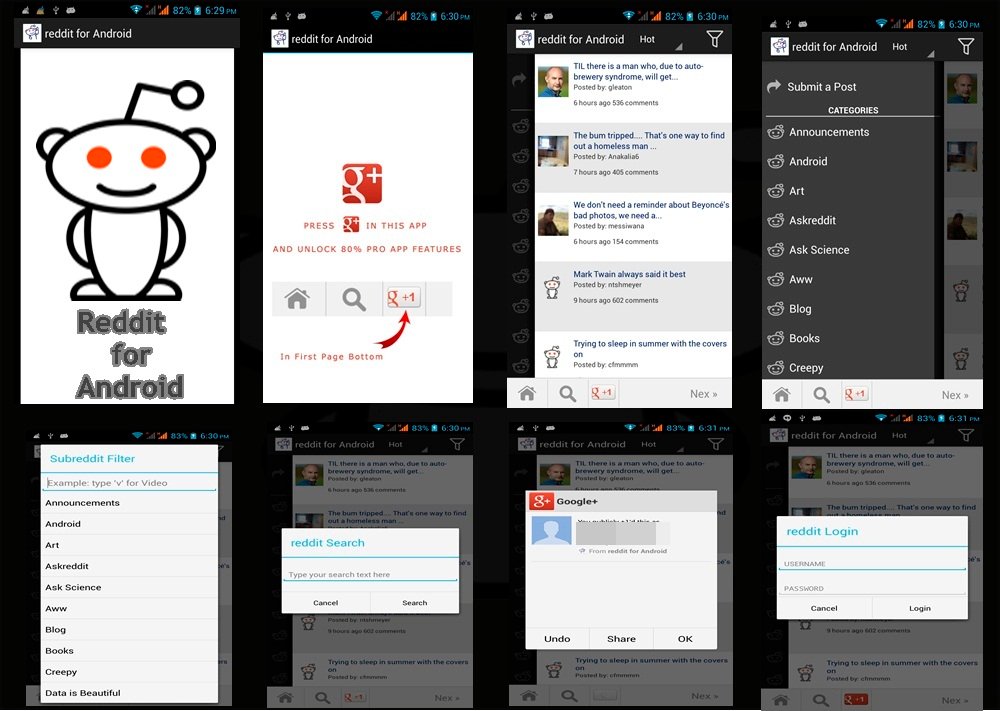 reddit for Android
1 The Fastest reddit app ever developed using the official reddit API; reddit for Android, pure 100 % native app.
2 The App designed to consume minimum battery while data transmission.
3 Ad free Version - " Enjoy the premium user experience at no cost "
Search in google play developer name - jnnapp
Play Store Link : com.bcplk.readerapplol
reddit Features are :
New user Registration
Login as User or Visitor
Post Links and Text
Hot, New, Rising & Filters
Offline Browsing of the Reddit Pages, Where you visited already
Up-Vote/Down- Vote Feature
View comments of the posts
Post Comments on the post
View your own posts history
Search and Browse Reddit posts
Upcoming Features are :
Themes
Share
Fast Reddit
Floating widget
subscription
Any new features needed mail us @ admin edit- promotional links not permitted
Maximum possible features of reddit website is available in this native android app
Contact developer for support and bugs (will be responded in 24 woking hours time - admin edit- promotional links not permitted)
Click LIKE button to support my work...
— modified on Jul 17, 2014, 1:17:47 PM by moderator