Jul 14, 2014, 1:41:40 PM via Website
Jul 14, 2014 1:41:40 PM via Website
Hello. I`d like to introduce my new game.
An exciting game in style of good old 8-bit "Lode Runner", but with better graphic and nice characters.
Help Raccoon with finding treasures. Find the way home after dangerous adventures. Pave the way, by digging ground, or by blowing up the rocks. Collect all the diamonds to open exit to the next level. But beware of traps that you can encounter! Run away from monsters that will try to steal your treasures. Some of them are very insidious and bloodthirsty! Think logically, analyze the best way, before moving on. And then - just dig and run ...!
Enjoy 3 game worlds, 24 free exciting levels, different types of monsters with different intelligence.
Google Play:
play.google.com/store/apps/details?id=com.anmigames.dig_and_run_raccoon_free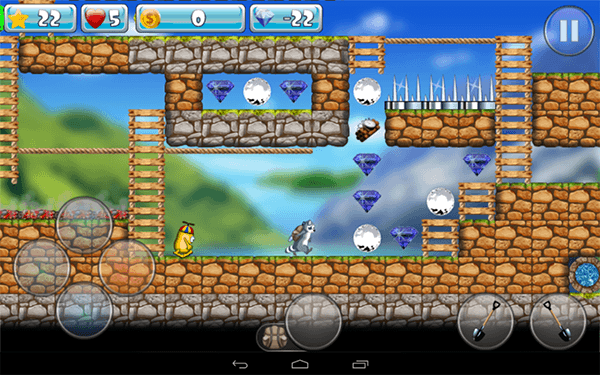 — modified on Jul 14, 2014, 2:06:44 PM