Jul 8, 2014, 11:05:35 AM via Website
Jul 8, 2014 11:05:35 AM via Website
Overview: Galaxy Recon for Android is an action/survival game, based on an old pc game Crimsonland.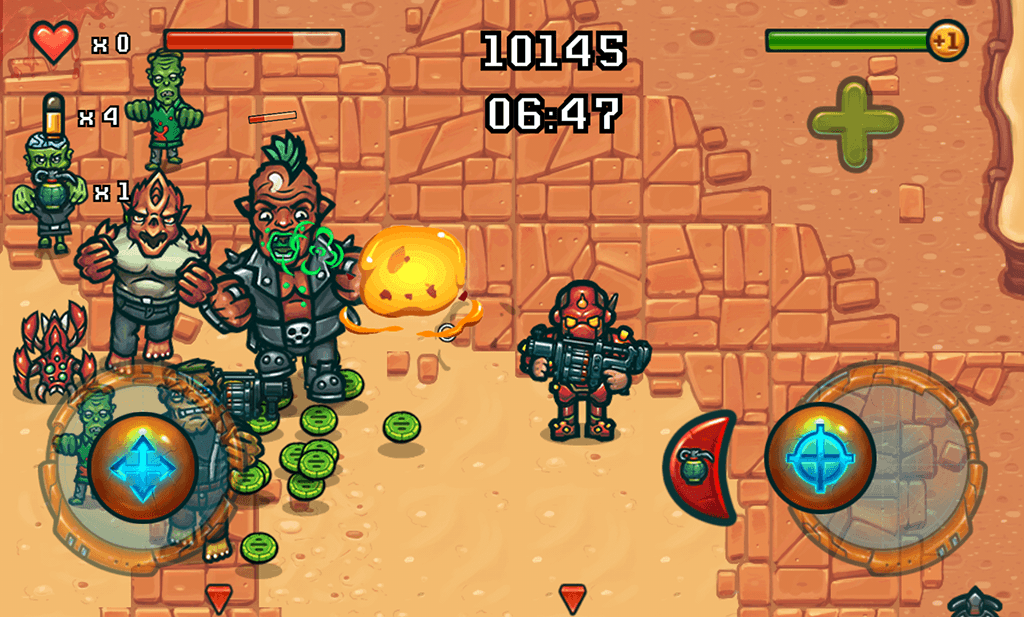 Far future appeared not so bright and cloudless for a mankind. After a global disaster which destroyed entire Solar System, mankind had to make a long, exhausting journey in search of a new home. Safe home.
You are a pilot of a recon ship, you were sent to explore a new liveable planet. You would risk everything for people left on the Ark, a flagship of the last fleet of the Earth.
And while going down to the surface of the new world, you feel a dark shadow somewhere below looks forward to meet you. The walk will not be that easy...
Galaxy Recon features:
- High performance
- High sound quality
- Detailed artwork
- Limb losing action!
- Different mission types
- Good variety of monsters
- Weapon and armor upgrades
- Leveling system
Download, play and share this initial release!
Here are some tips for new gamers:
- Use grenades only on stacked monsters, don't waste them on bosses
- Upgrade your armor and weapons before level 6-7, the game difficulty gets really intense at that point
- Choose perks carefully, a good sprint or minor regeneration can save your skin
- Use turrets to your advantage, make them hit your enemies.
This app has banner advertisements
You can download this app at google play. If you have any questions, thoughts or suggestions, please comment below.