Jun 27, 2014, 8:23:15 AM via Website
Jun 27, 2014 8:23:15 AM via Website
Hey.
We take the role of Bob, a construction worker with hammer drill. Help him to break as many blocks as possible.
Blocks still float upwardly so you have to break them in order to not to fall from the screen. Over time, the speed of blocks increases.
For every broken block you get the points. On the screen occasionaly appear bonus points blocks (star, gem), and helping blocks bomb, dynamite, gouge, nuke, time stopper). The are also obstackles in form of unbreakable blocks.
Depending on the number of points you scored you have chance to win a medals - gold, silver or bronze.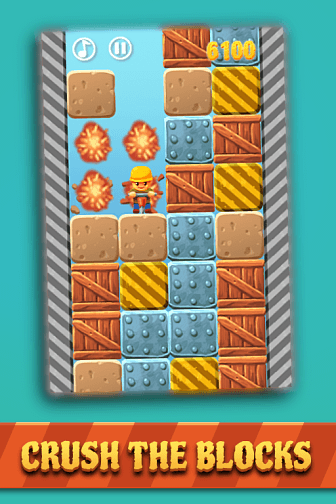 play.google.com/store/apps/details?id=com.jugglingmedusagames.blockcrusher&hl=en
— modified on Jun 27, 2014, 9:03:16 AM