Jun 19, 2014, 12:44:42 PM via Website
Jun 19, 2014 12:44:42 PM via Website
I suggest you this new android free de-stressing game: 10 Cups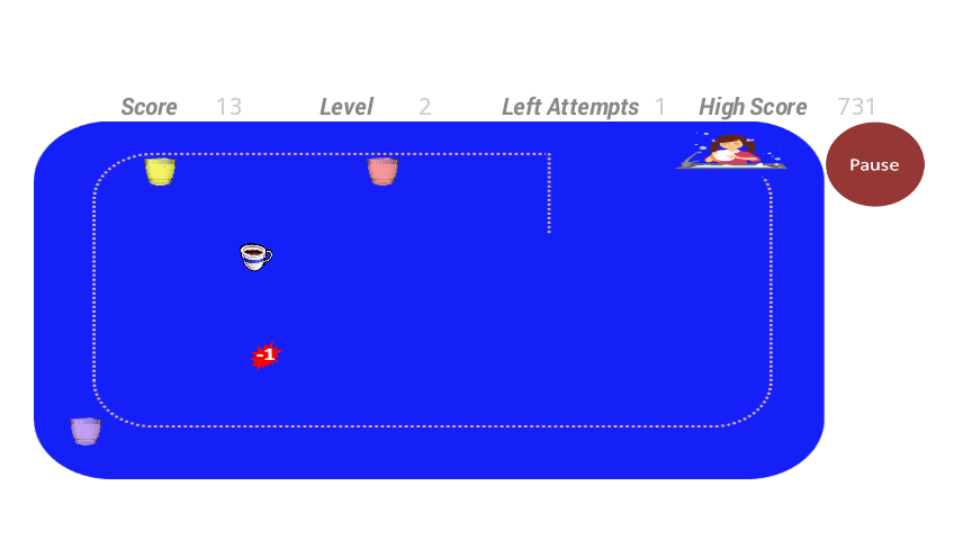 Description:
10 Cups is an addictive de-stressing short game. Test your reaction and trajectory prediction skills in single tap game with realistic physics engine. Break glass cups via a cup of coffee. Slide your finger to move the coffee cup in order to break glass cups. Each level speeds up glass cups. The game ends after 10 failed attempts (10 cups). Won points per attempt depend on the distance and the Levels.
The V mode restricts the move of coffee cup to only horizontal or vertical directions.
After a long stressing working day, the sound of glass break will give you a very nice relaxation. Don't forget to set the sound up for better sensations in this amazing game. Challenge your friends and share your scores and achievements.
— modified on Jun 20, 2014, 9:44:09 AM