Jun 7, 2014, 5:01:46 PM via Website
Jun 7, 2014 5:01:46 PM via Website

Greetings fellows
Are you afraid your phone or tablet might be stolen or is your little brother, annoying friend or perhaps untrusting girlfriend snooping around your phone behind your back? Do they even continue to say that they're innocent of this horrendous privacy infringement? Then download CrookCatcher and bust them on the spot! A photo and location will be sent to your email when intruders are caught trying to unlock your phone. Stick the awkward selfie up in their face, and I can almost guarantee that their nose will stop "growing" at once.
Features
• Take photo with the front facing camera on incorrect unlock attempt
• You select the number of failed unlock attempts before CrookCatcher takes action
• Find location of device
• Receive email notification with photo and location
• Uses the default Android Lock Screen
• No services running in the background = little to no impact on battery
• Browse photos with location on the device, with (what I think is) an intuitive interface.
The Concept
... is not entirely new, several apps doing somewhat the same already exists in Google Play. I, however, found these to either be build on a jerky design that was hard to comprehend and navigate, or I found them too expensive - and that is why I created CrookCatcher.
CrookCatcher is namely, designed to be simplistic and easy to figure out. A setup guide is build into the app, which lets you set the few things necessary up with ease and speed. And, best of all. CrookCatcher is [B]free[/B], and no, that doesn't mean ads instead. CrookCatcher is free to use. If you like the app, if the app has even helped you retrieve your stolen phone or tablet, and you want to show your appreciation, you can make a donation from within the app to help support a hungry nerd and keep development going.
(I'm a new user, thereby not authorized to post links, so they are a little tweaked to bypass the filter)
Get it on Google Play: https://play.google.com/store/apps/details?id=com.harteg.crookcatcher
Admin Edit
Cheers, Jakob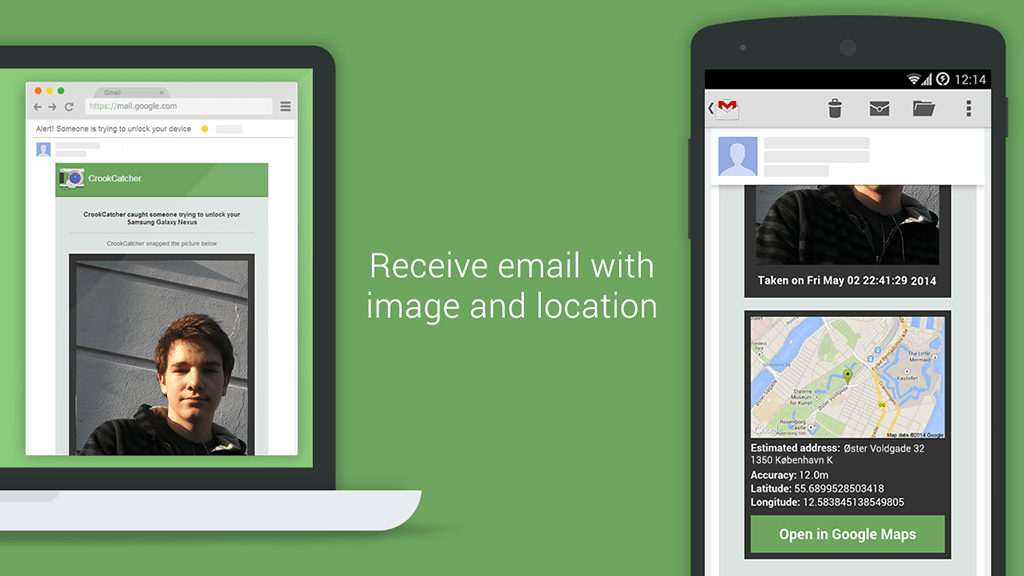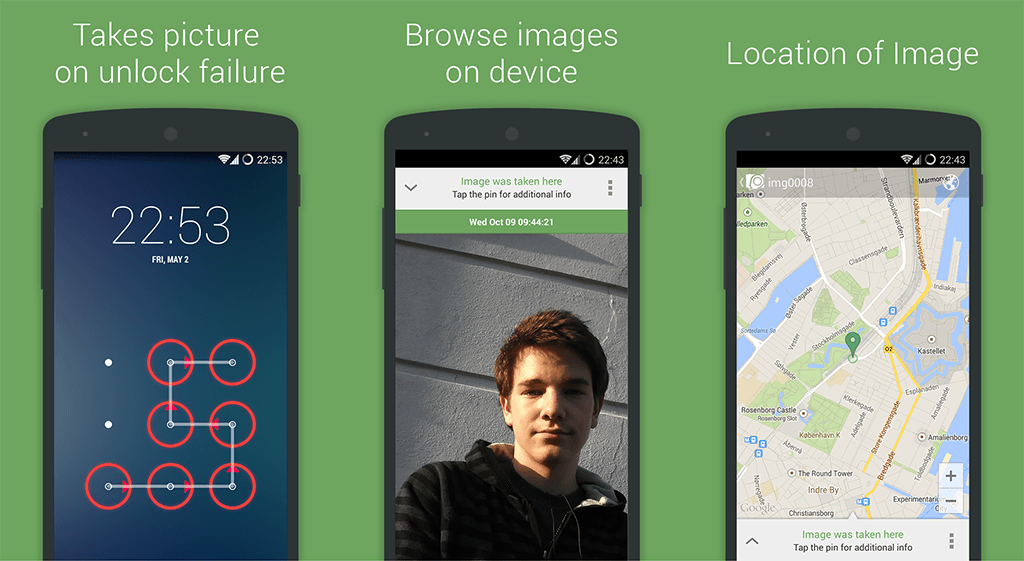 — modified on Jun 10, 2014, 11:12:28 AM by moderator