Jun 5, 2014, 10:49:12 AM via Website
Jun 5, 2014 10:49:12 AM via Website
Stone Puzzle is available for Android! Feel free to try it!
Available on Google Play - play.google.com/store/apps/details?id=com.briuman.games.stone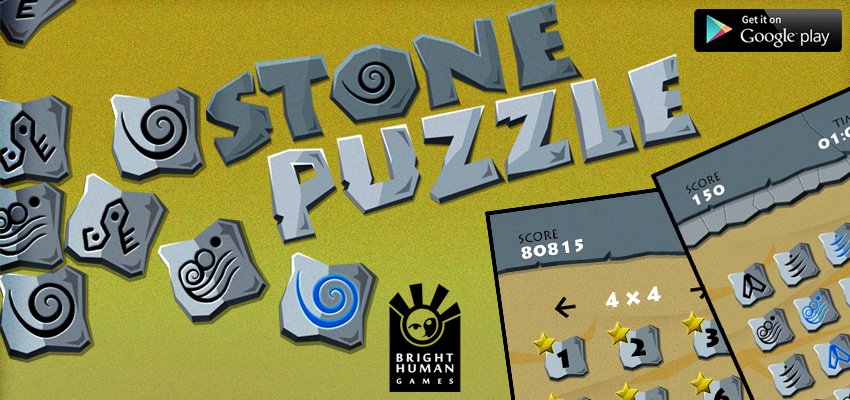 -----------------
Description
Stone Puzzle is a simple yet addictive puzzle game.
Connect matching stones to create a path. Link all stones and cover the entire board. So, enjoy playing

---------------------------
* Game Play *
+ pay attention on combinations at the beginning of each puzzle
+ tap a stone to start your path
+ cover the entire board without any mistake to gain a star
+ remember: there is a time limit on every puzzle
admin edit: Hi, friends!!!
Here is video of game:

Enjoy!
— modified on Jun 13, 2014, 2:57:47 PM