Jun 5, 2014, 10:17:44 AM via Website
Jun 5, 2014 10:17:44 AM via Website
Google have added the 12 World Cup venues to it's Google Maps Street View, allowing you to take a tour inside the stadiums, as well as the surrounding areas. Take a look: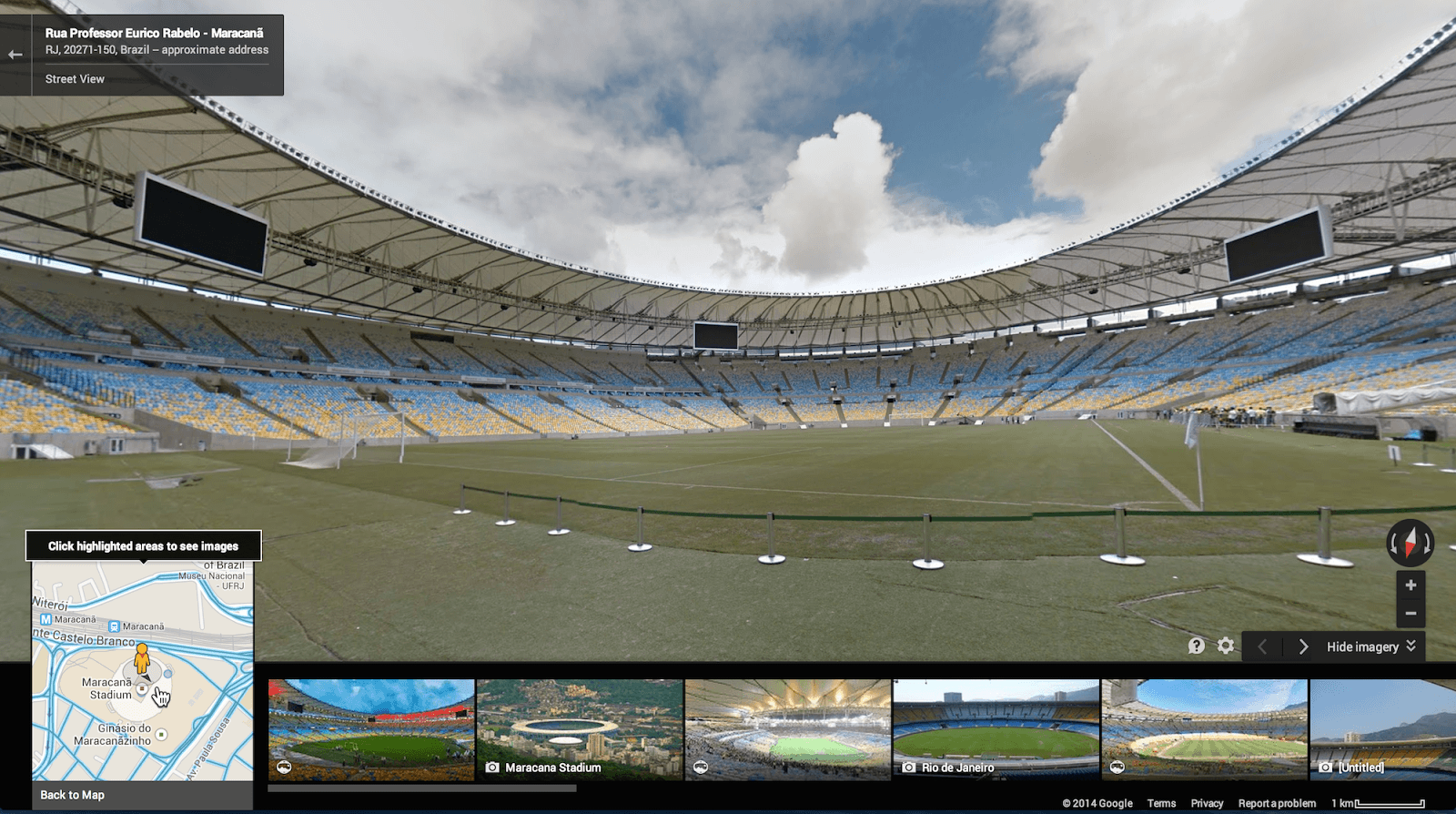 This addition arrives ahead of the World Cup, which begins next week in Brazil, and Google have also updated the images for many points of interest across the rest of South America, including Chile, Columbia, Mexico and Peru.
For those who've checked them out, which venue do you think looks the best?
— modified on Jun 5, 2014, 10:19:23 AM