Jun 4, 2014, 10:57:01 PM via Website
Jun 4, 2014 10:57:01 PM via Website
Hi everyone,
This is my first android app which I've been working on for some time and will make improvements.
Assetz form Imba Studio is a great and fancy looking application for tracking your personal finances. It lets you to simply monitor your income and expenses, keep track on your overall balance and therefore save you money. Assetz is beautifully designed with a precise and user friendly interface that is very comfortable to use. Just enter your accounts and categories in and you're ready to start using the app!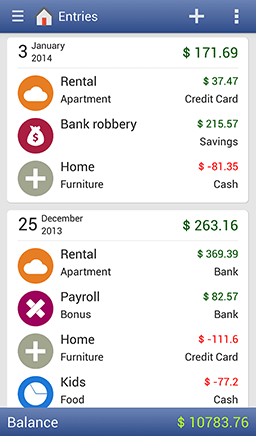 Download -> Since I am a new user I cannot post a direct link, just search Assetz on google play!
Thank you for downloading this app and any suggestions you might have for me!
— modified on Jun 4, 2014, 10:57:32 PM