Jun 4, 2014, 12:53:49 PM via Website
Jun 4, 2014 12:53:49 PM via Website
Google have created some interesting modes of transport for those wishing to travel the UK in style. Here's a few that have been found so far: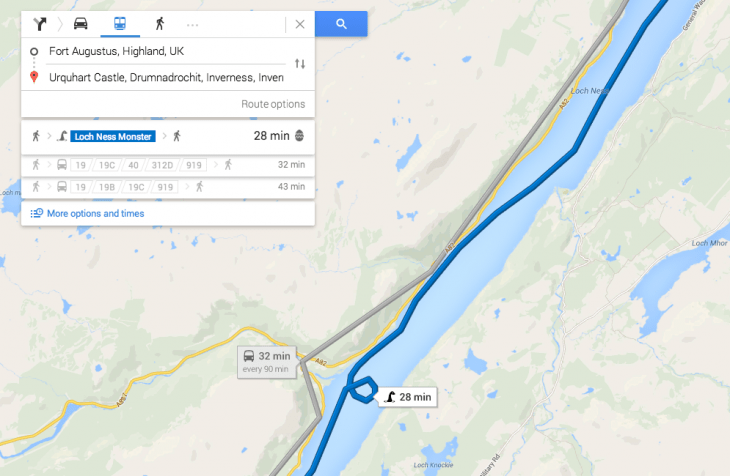 Scotland's answer to Bigfoot could save you four bus journeys from Fort Augustus to Urquhart Castle.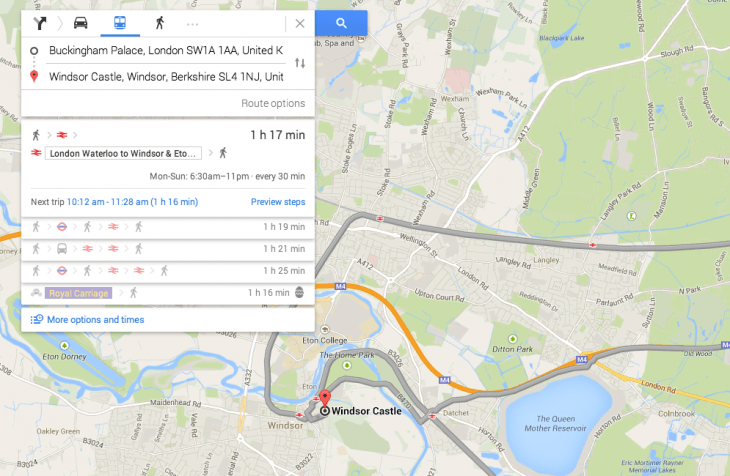 Or take a trip around London in the Queen's Gold State Coach.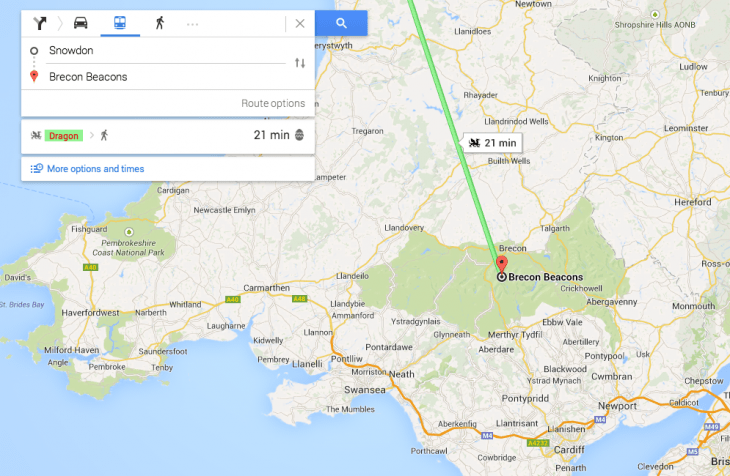 The Welsh Red Dragon flies to the mountain range of Brecon Beacon.
21 Minutes from Snowdon to Brecon Beacons seems a little fast, even by Dragon. But I'm no expert.
Anybody know of any others??
— modified on Jun 4, 2014, 3:09:51 PM