Jun 1, 2014, 5:24:30 PM via Website
Jun 1, 2014 5:24:30 PM via Website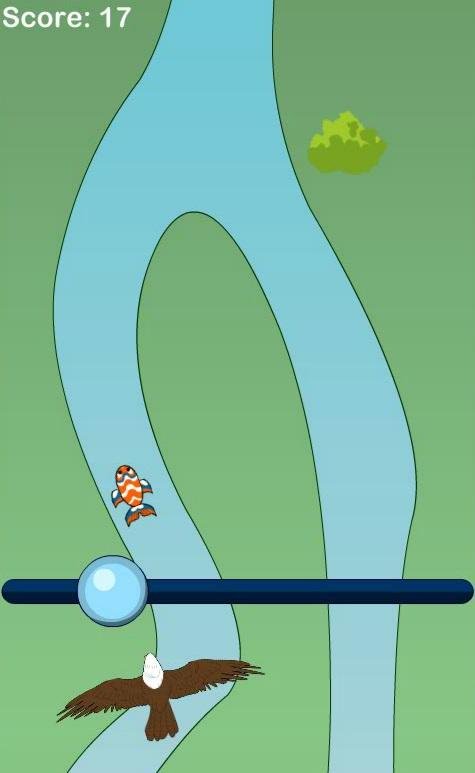 Hey guys, please check out the new app we have created called "Stay in the River!"
play.google.com/store/apps/details?id=air.com.lunime.stayintheriver
You can also find it by searching "Lunime" (one word) in the Google Play Store!
Stay in the Line: River Edition!
Help Finn the fish swim away from an eagle trying to eat him! Avoid hitting the walls and see how long you can last. Compete with your friends in Three different leaderboards; Easy, Medium, and Hard mode!
How to Play:
-Touch and drag the slider to control the fish
-Avoid touching the walls and see how far you can make it!
Please leave any comments or suggestions below and I will be sure to read them! Also feel free to rate the app and let me know what you think of it!
Thanks for checking out the game!