May 12, 2014, 12:29:12 AM via Website
May 12, 2014 12:29:12 AM via Website
Tired of Bird Games?
Me too! ... Let's Shoot some Birds!
"Hunter Birds - Tired of Birds"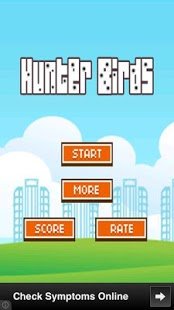 Instruction:
Tap screen to Shoot the Birds
Blast the Birds!
Features:
- Game Center Support
- Catchy Soundtrack
- Simple Controls
- Cool Pixel Bird
Please post/email us your comments and feedback/suggestions!
It's also available on Google playstore and iTunes store..
— modified on May 12, 2014, 12:30:53 AM