Apr 5, 2014, 6:14:17 AM via Website
Apr 5, 2014 6:14:17 AM via Website
Ready for the challenge?
Word Search Connect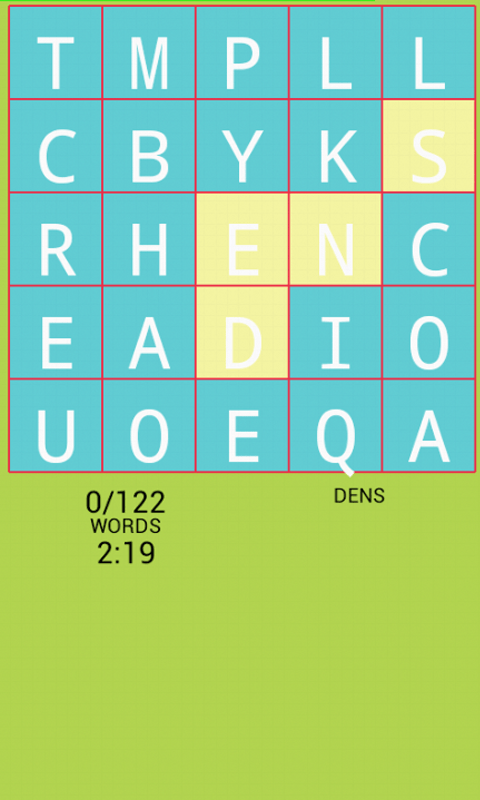 Test your vocabulary and spelling skill with this fun word search connect game! Touch the screen and swipe your finger to adjacent squares to spell words. You have three minutes to find and connect as many words as possible. (You also have the option to extend the time limit to as long as 30 minutes.)
You play with either a 4x4 or 5x5 board. On 4x4 board, words must be at least three letters long. On 5x5 board, words must be at least four letters long. Words that have three or four letters are worth one point. Longer words are worth more points. The words are chosen from either a U.S. or U.K. English dictionary. Proper nouns are not counted in this quiz game.
Let's play!