Mar 20, 2014, 12:33:47 PM via Website
Mar 20, 2014 12:33:47 PM via Website
Hello everyone!
Here are a few tricks to progress faster through Pou
- Give food to your Pou: get it as fat as possible.
- When Pou no longer hungry, prepare the formula "Fatburner" in the lab and give it to him.
- You can repeat this until you pass the levels!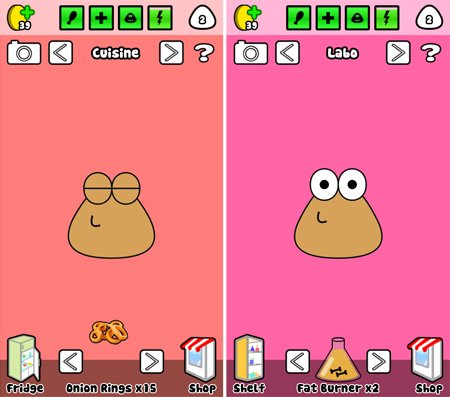 From level 2, I was able to reach level 12 in no time.
Did it work for you?