Feb 12, 2014, 5:09:17 PM via Website
Feb 12, 2014 5:09:17 PM via Website
Taking a screenshot with the Sony Xperia Z1 is pretty easy.
Simply press and hold the power button and the volume down button.
Hold until you see an animation or hear a sound, this should take about a second or two.
The image will then be saved to your gallery app. You can also view it in the notifications bar sliding your finger from the top to the bottom of your display.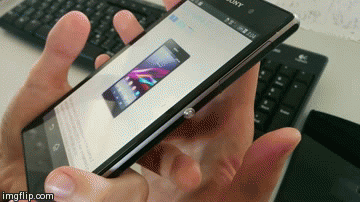 That's it!
— modified on Jun 5, 2014, 2:26:44 PM by moderator