Dec 31, 2013, 9:08:49 AM via Website
Dec 31, 2013 9:08:49 AM via Website
Everything in our daily life is made of distinct shapes. Like the shining sun, is a round; like the television, is a rectangle; like the sandwich, is a triangle.....We learn shapes and learn from them, creating a lot of things through simulating shapes. From toddlers, we are gifted with curiosity, applying our eyes and hearts to feel and explore this world.
From childhood, kids are on the way to learning something, such mother tongue, ABCs, numbers, shapes, etc. Since new year is just around the corner, on today's list, I wanna introduce all of you a new kid app from BabyBus, that is, Draw Shapes-BabyBus. Enjoy!

Draw Shapes-BabyBus
In this app, your children practice drawing different shapes such as triangles, circles and squares with just one stroke. Not only does it familiarize them with basic shapes but trains their hand-eye-coordination and imagination.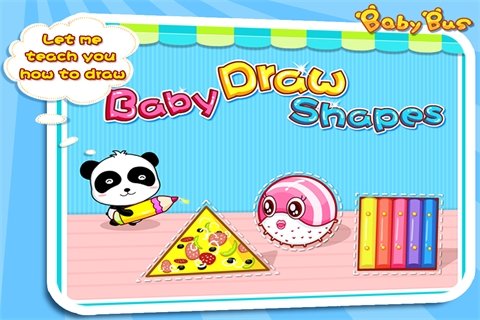 Use magical power in your hands to draw shapes, you'll get novelty objects.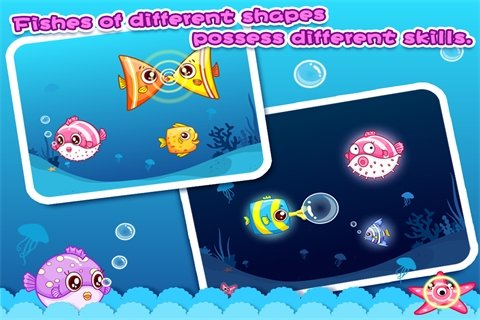 Different fishes possess various wonderful functions.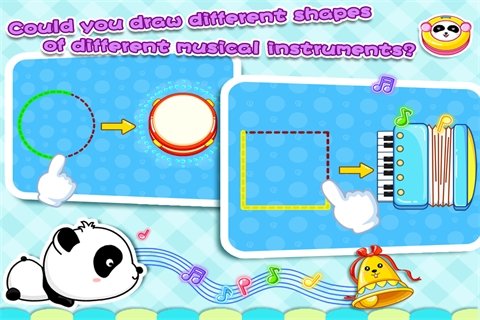 Different shapes can turn into distinctive objects.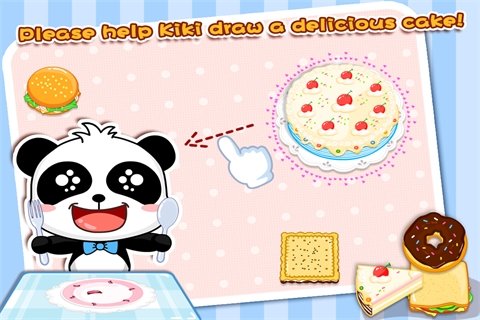 Kiki is hungry. Can you help Kiki create a cake to meet his needs?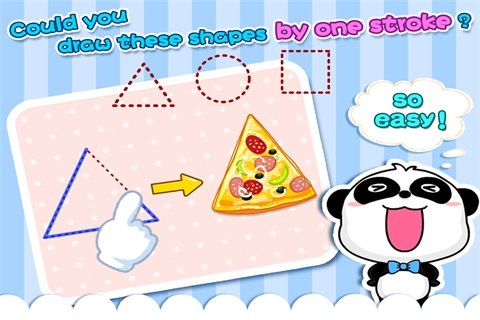 Can you draw a shape by one stroke? So clever you are!
Distinguish features:
- Various shape to choose - each with their own special patterns!
- Different kinds of objects that can be created different ways!
- Draw anything you like, and you'll get surprise when you finish drawing a shape.
- Kid-Friendly: Easy to operate on and helpful simulation to guide.
Requirements: Compatible with Android 2.0 and up.
Price: free
Download link:
https://play.google.com/store/apps/details?id=com.sinyee.babybus.shapeII
— modified on Dec 31, 2013, 9:12:42 AM