Nov 1, 2013, 3:04:35 PM via Website
Nov 1, 2013 3:04:35 PM via Website
FINALLY!

The Nexus 5 has arrived. We saw the next best smartphone presented by Google yesterday, right on Halloween, bringing along with the KitKat operating system we had also been hoping to get in our bag of goodies this year. The device, made by LG like the Nexus 4, has a great new design (no more glitter) and looks a lot sleeker. And it's got a powerful punch worth of tech specs with a quad-core Snapdragon 800 processor from Qualcomm, 2 GB RAM, an 8MP camera with optical image stabilization and more!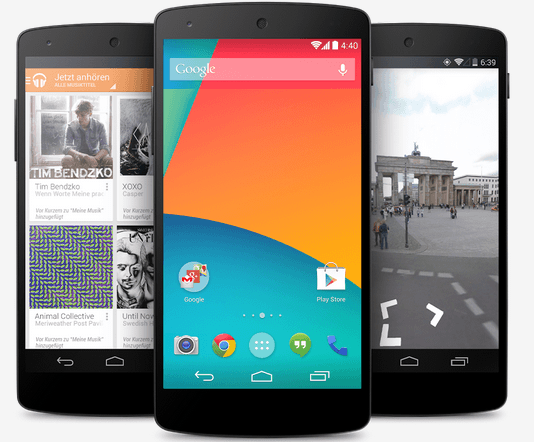 Check out the
Nexus 5 hardware page
for complete specs and details.
Are you planning on buying the device once it refills in stock around the world?
It sold it sooo quickly now you have to wait a few weeks before being able to buy it yourself. It took
33 minutes
for the 16 GB version to be sold out in the USA and
27 minutes
for 30 thousand in Canada.
Which color would you get?
Would you get the whole black version or would you get the black AND white version?
Do you think this is the best smartphone on the market right now?
Hit us up with your opinions!