Sep 26, 2013, 8:42:54 PM via Website
Sep 26, 2013 8:42:54 PM via Website
Hi,
Friends Please download my new android application from google play
Please give good ratings and review.
Khodiyar maa Live Wallpaper Hd
Decorate your Android home screen with this awesome wallpaper which include Khodiyar maa Live Wallpaper with shower of animated randomly appear flowers.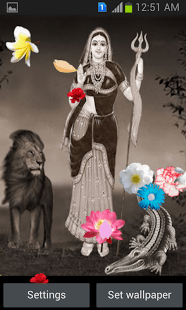 Set Wallpaper Guide ::
Home -> Press the Menu -> Choose Wallpaper -> Select Live Wallpapers -> Select Khodiyar maa wallpaper from the list.
Features::
1. Khodiyar maa Live Wallpaper HD.
2.Shower of Animated Flowers.
3.Free Of Cost.
4.No Additional Battery Consumed.
5.High Quality Live wallpaper.
6.More then one wallpaper options.
Google Play URL ::https://play.google.com/store/apps/details?id=com.idroid.khodiyarmaa.livewallpaper
Thanks
Idroid Software Inc.