Sep 23, 2013, 4:22:25 PM via Website
Sep 23, 2013 4:22:25 PM via Website
We've been posting quite a bit of Apple news in the last little while, which some Android fans are quite liking, even calling us ApplePIT, which isn't necessarily a deserved title. In fact, it's always good to keep an eye out for what competiting brands are doing. In any case, I saw a few YouTube videos of ppl waiting for the new iPhone 5S and 5C for 2 weeks and it makes me wonder if any Android fans, for either Samusng, LG, Sony or HTC would go to these lengths to get their hands on the devices and show how much they love it.
Here is a
video
of Apple Fans waiting to get their hands on these ''precious'' phones.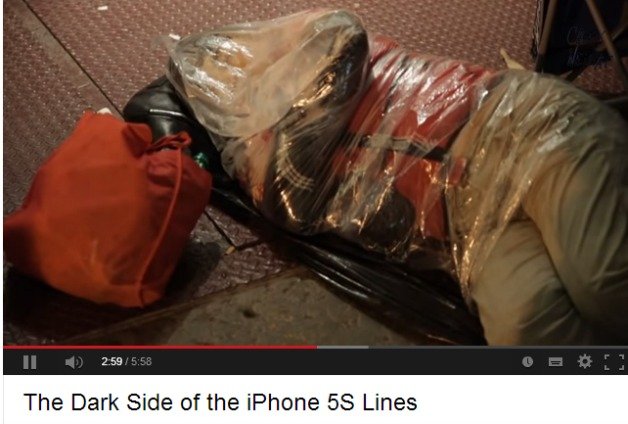 This lady was sleeping in a closed plastic garbage bag waiting in the line: if this isn't a crazy die-hard fan, then I don't know what is!
What's your take on this?
— modified on Sep 23, 2013, 4:29:41 PM