Aug 7, 2013, 12:58:46 PM via Website
Aug 7, 2013 12:58:46 PM via Website
AndroidPIT is active in the world of social networking and provides its users with many different ways to stay informed and keep up with the latest and most exciting Android news.
You can follow us on Google+ .
Of course, we have an awesome and active Twittter page .
Keep active tabs on us with our Facebook Page , which is full of funny and cool Android-related posts.
Lastly, you can follow our YouTube channel so you never miss a cool new AndroidPIT video.
Not only that, when you download our AndroidPIT app , you can read all news, blog posts, app test reviews and more.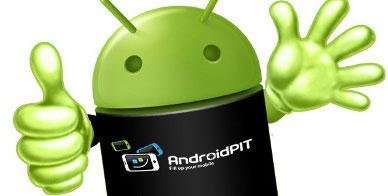 And if you want to follow the team on social media, here's the magic to make it happen:
G+:
https://plus.google.com/+KrisCarlon
https://plus.google.com/+LoieFavre
https://plus.google.com/+ScottAdamGordon
Twitter:
@kriscarlon
@loieksenia
@scottadamgordon
— modified on Oct 30, 2014, 10:30:06 AM by moderator