Jun 4, 2013, 4:30:56 AM via Website
Jun 4, 2013 4:30:56 AM via Website
Hi guys. I'm really, REALLY frustrated. I've been having this annoying problem for weeks now, and it really keeps me from doing a lot of things.
Every time I try to link my fb account to any other app (Candy Crush, FriendCaster, Flipboard, you name it) I get this damned error: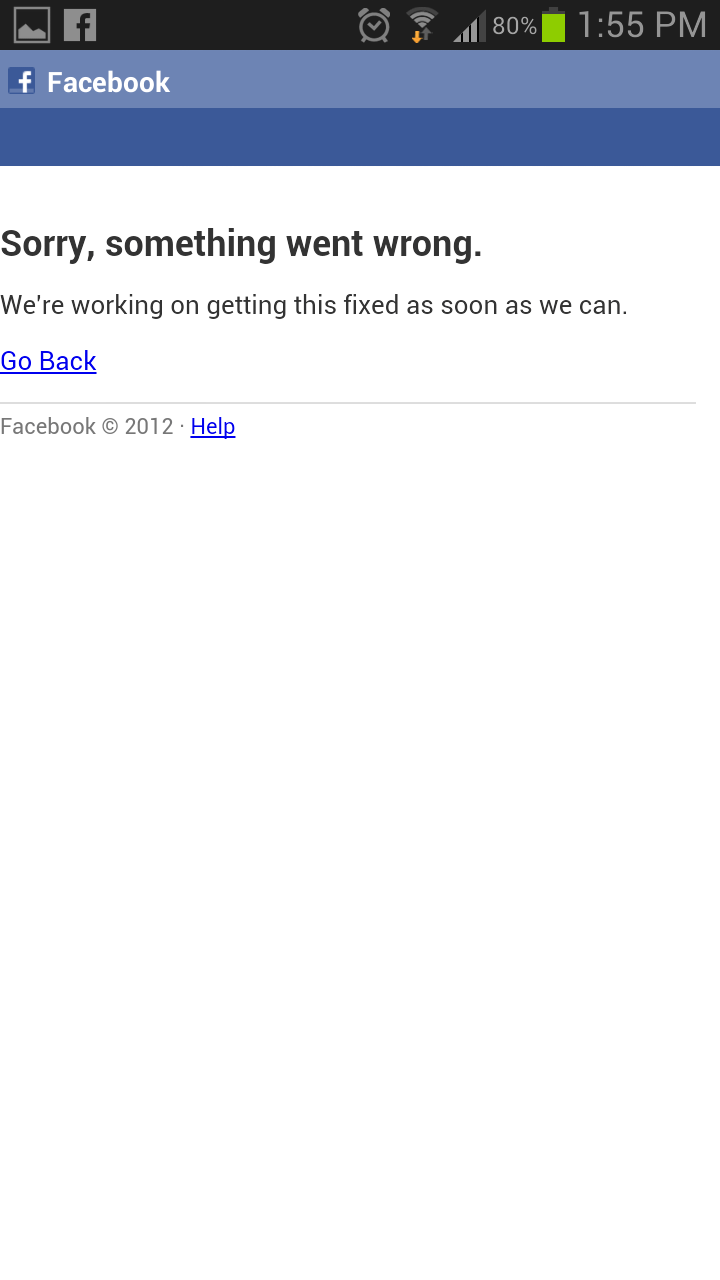 It really is keeping me from doing plenty of things, and I have tried uninstalling and reinstalling facebook, I have tried clearing the cache, I have tried it on 3G and on WiFi, I have tried rebooting my phone, I've tried everything.
Please, please, help me out here, I'm truly out of ideas.
Thank you for your time.