May 22, 2013, 4:42:26 PM via Website
May 22, 2013 4:42:26 PM via Website
This isn't the official Samsung update (taken from
SamMobile
), since this version is obviously not complete and is still in its test phase. Nonetheless, you can already install it onto your device.
Please note:
Flashing this firmware will augment your flash count
there is no modem found within this package, therefore the modem will remain the same one that you had before flashing
this is a pre-released version and not the official version
Flashing Instructions
1. Download this
file
2. Decompress the file I9300XXUFME3_i9300OJKFME1_HOME.tar.md5. You will then obtain the firmware here.
3. Open Odin 3.04 (you'll find it in the package)

4. Restart your phone in download mode (press on home + power + volume down), then validate with volume up.
5. Connect your smartphone to your computer and wait for the top left window on Odin to turn blue.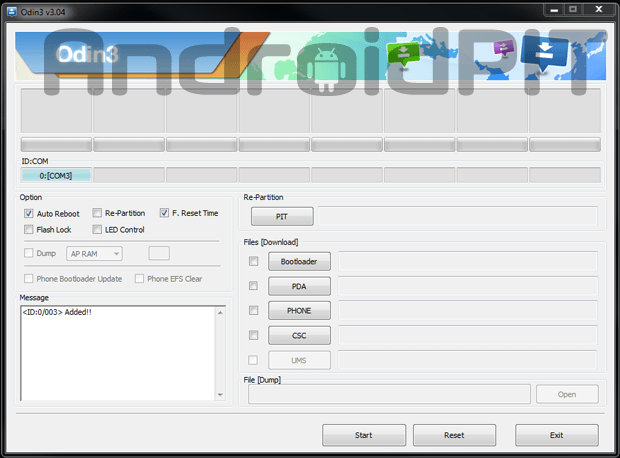 6. Add the folder with the Rom (I9300XXUFME3_i9300OJKFME1_HOME.tar.md5 ) in the PDA line.
7. Verify that the ''re-partition'' box isn't checked.
8. Click on start and wait a few minutes.
9. Once Odin shows the words PASS!, that means that the process is complete!
Samsung's main concern now seems to be that the the S4, which hardly differs from the Galaxy S3 on the outside, has now lost a little more of its originality. If you consider that its strength is its many extra features, potential buyers can now simply opt to get a marked-down S3.
— modified on May 22, 2013, 4:43:00 PM