Mar 28, 2013, 5:59:14 PM via Website
Mar 28, 2013 5:59:14 PM via Website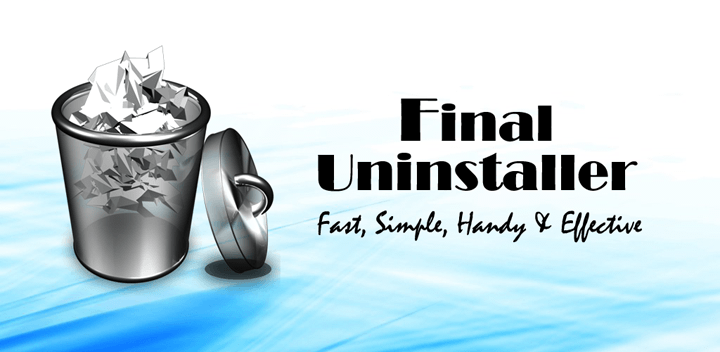 FINAL UNINSTALLER
is a handy tool for batch uninstallation of applications on android device.
It is simple, efficient and easy to use.
Final Uninstaller let you remove multiple apps in one time. You can select multiple apps that you want to uninstall, and click "Uninstall" button to uninstall them. You can also view the detail information of application by long press on the specific app on the app list.
KEY FEATURES:
★ Multiple(Batch) uninstallation
★ Fast uninstall by just two click (One click to select and one click to approve)
★ Fast scroll feature on app list
★ Show app name,version,update time,size
★ Exclude system applications that cannot be uninstalled
★ Sort by name
★ Sort by size
★ Sort by latest update date
★ Show application detail information by long press on list item
★ Info bar shows total apps and device spacing
★ Support Android 2.x/3.x/4.x
★ Quick search apps by name
★ Simple and nice UI
This application requires the below permissions.
*Full Internet access & View network state for Ads
*Measure application storage space for showing apps size
Final Uninstaller is a free application on android. We really hope you enjoy this app. If you feel that this app is nice to you, please take a little time to share this app with your friends or write a review on market. Your encouragement will be our motivation to continue improve and develop more free quality apps. If you have any comments, suggestions or questions, please feel free to contact us at potatotree.soft@gmail.com. Thank you!!
KW: android removal, cleaner, installer, quick uninstaller, fast uninstaller, easy uninstaller, trash, perfect uninstaller, screen, system, delete, pro uninstall, 卸载, アンインストーラ, 제거하다, Удалить, 免费, Gratis, besplatno, kostenlos, नि:शुल्क की, gratuito, 무료로, бесплатно, 無料で
SCREENSHOT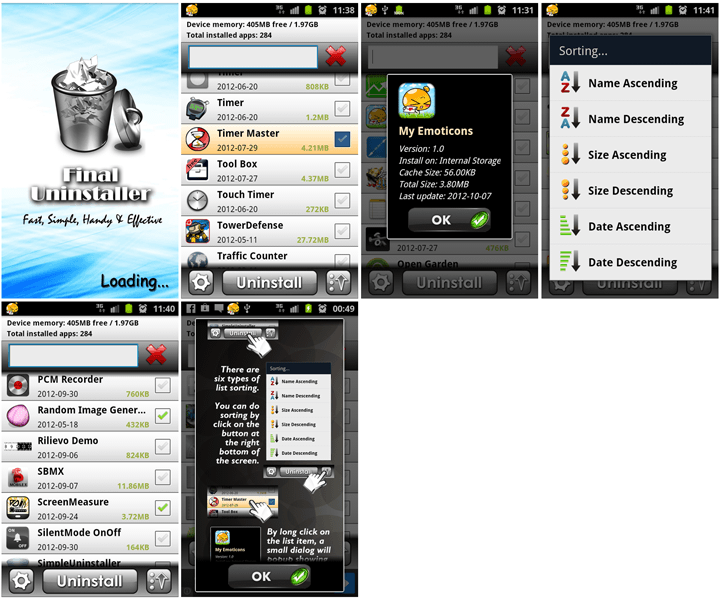 MARKET LINK
Please search FINAL UNINSTALLER PotatotreeSoft on Google Play, Thanks
QR CODE