Mar 2, 2013, 3:18:22 PM via Website
Mar 2, 2013 3:18:22 PM via Website
[app]English Nursery Rhymes Free[/app] is one of the series of fun4learning programs. Our mission is: "Fun for learning, learning for fun!"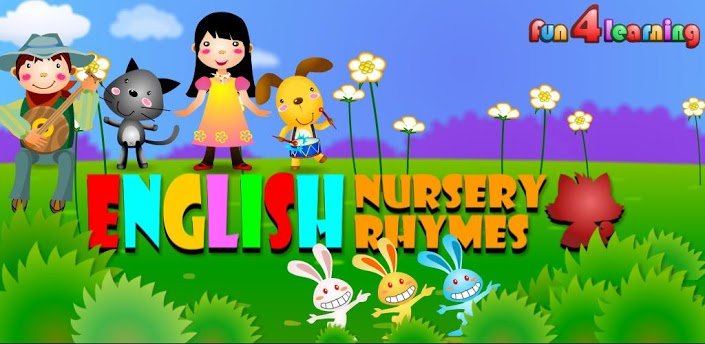 [app]English Nursery Rhymes Free[/app] – review by
familymobileapps.com/english-nursery-rhymes-review/
[app]English Nursery Rhymes Free[/app] include the three most famous nursery rhymes: Alphabet Song, A Quiet Night and Jingle Bells. You may purchase our full version of
English Nursery Rhymes
with 28 animated nursery rhymes as the following. For the full version we plan to upgrade more nursery rhymes in future for free.
1. A Quiet Night
2. A Trip in Space
3. Alphabet Song
4. Are You Sleeping
5. Baa Baa Black Sheep
6. Cradle song
7. Easter
8. Good Morning
9. How Are You
10. How's the Weather
11. I Love Mommy
12. Jingle Bells
13. Learn and Chant
14. Let's Learn English
15. London Bridge is Falling Down
16. Oh, Susanna
17. Pat-A-Cake
18. Rock a bye, Baby
19. Seven Days in a Week
20. She'll be coming 'round the mountain
21. Sing And Rhyme
22. Ten Little Indians
23. The Ants Go Marching
24. The Bear Went Over the Mountain
25. Twinkle Twinkle Little Star
26. We Wish You a Merry Christmas
27. What's Your Name?
28. Wheels on the Bus
★★★★★ Features ★★★★★
✔ Clear lyrics and accompanying music
✔ Each song features a high quality with exciting graphics
✔ Easy-to-understand interface
✔ Fun ways to motivate your kids learning English
✔ Optimized for both phones and tablets
✔ Parents love to see their kids being both educated and happy
★★★★★ Requirements ★★★★★
✔ Android 2.2+.
✔ Screen resolution ≥ 800*480
Download [app]English Nursery Rhymes Free[/app]
Tags: educational app for kids, English nursery rhymes, free app for kids, learning English, teaching English to kids
— modified on Jun 21, 2013, 5:10:20 AM