Jun 5, 2012, 10:20:43 AM via Website
Jun 5, 2012 10:20:43 AM via Website
As Flowers Fall
Live Wallpaper
A lovely Live Wallpaper with falling flowers against a backdrop of soulfully blended colours.
Customize it with various options:
- Turn falling flowers on/off; select colour, or use multiple colours!
- Set density, size and speed of the falling flowers.
- Select individual animation effect, or turn on/off all animation!
- Select different background designs.
You can also interact with it:
- Tilt phone to send falling flowers in your direction or away.
- See what you get when you touch each falling flower or different parts of the screen!
Available in Google Play:
https://play.google.com/store/apps/details?id=iec.livewallpaper.ygirl02.inapp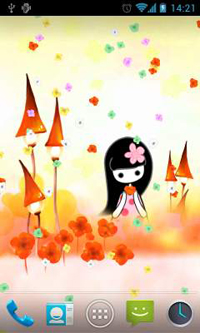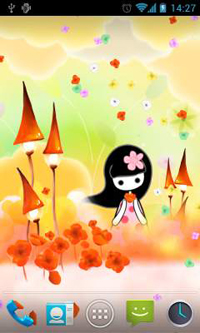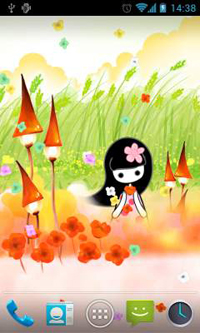 Video demonstration on YouTube:
http://youtu.be/vL3zTYfjPeY
Please also visit
https://www.nextpit.com/en/android/forum/thread/472967/FREE-Romantic-Interactive-Live-Wallpapers#p1154254
.
Join and like our
Facebook page to see more lovely live wallpaper.
— modified on Aug 16, 2012, 9:35:03 AM