Oct 13, 2011, 4:18:16 PM via Website
Oct 13, 2011 4:18:16 PM via Website
Have you ever asked yourself why there isn't an
affiliate program for Android apps
? We did too. That's why were happy to offer the ideal solution for development partners hoping to turn a profit by offering Android apps on their mobile website or app.
AndroidPIT is the market leading Android portal currently online. Each week, we present our international user-base a new "App of the Week" from our portfolio of more then 8,000 high-quality Android apps and have developed a reputation as the destination for top apps at unbeatable prices.
How it works:
1. Send us an email at advertise( at )androidpit.de and let us know what mobile site or Android app you are currently working on.
2. If your app / site fits into our portfolio, you will receive a partner ID.
3. Enter the provided ID in the field at
https://www.nextpit.de/de/android/mobile/apps/slider
4. Adjust the widget to fit your needs– language, size, etc.
5. Transfer the newly generated code to your mobile website / app on the position of your choosing.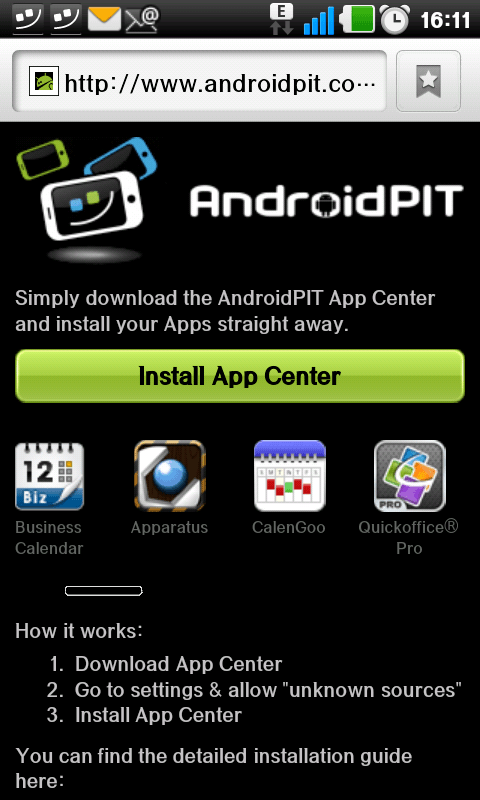 We update the widget daily, assuring that we bring you only current top apps, guaranteeing maximum business for our mobile partners.
Your advantages:
• An embedded dynamic widget, offering only the top Android apps.
• Earn
5% life time provision
per customer for one year.
• You receive detailed reports about sales, traffic and provisions.
• Earn profits on the best apps on the market.
• Deep linking to individual apps is also possible.
Please feel free to contact us at any time.
— modified on Mar 1, 2013, 10:27:39 AM by moderator