Nov 20, 2020, 3:54:23 PM via Website
Nov 20, 2020 3:54:23 PM via Website
Paleo: Rising Town is a colorful arcade, with elements of mechanics of several genres. The game is made in the cartoon style of Merge and combines the genre of puzzles type 2048 and card projects.
The rules of the game are incredibly simple - combine cells. Your goal is Level 24. By collecting buildings of high levels, earn incredibly useful rewards and climb to the top of the record table.
Show your city to friends and acquaintances, let them try to build better!
You will need to unite buildings and assemble groups of assistants from your personal card collection.
But don't think that it will be so easy.
The game allows you to kill time by competing with other players or performing daily tasks.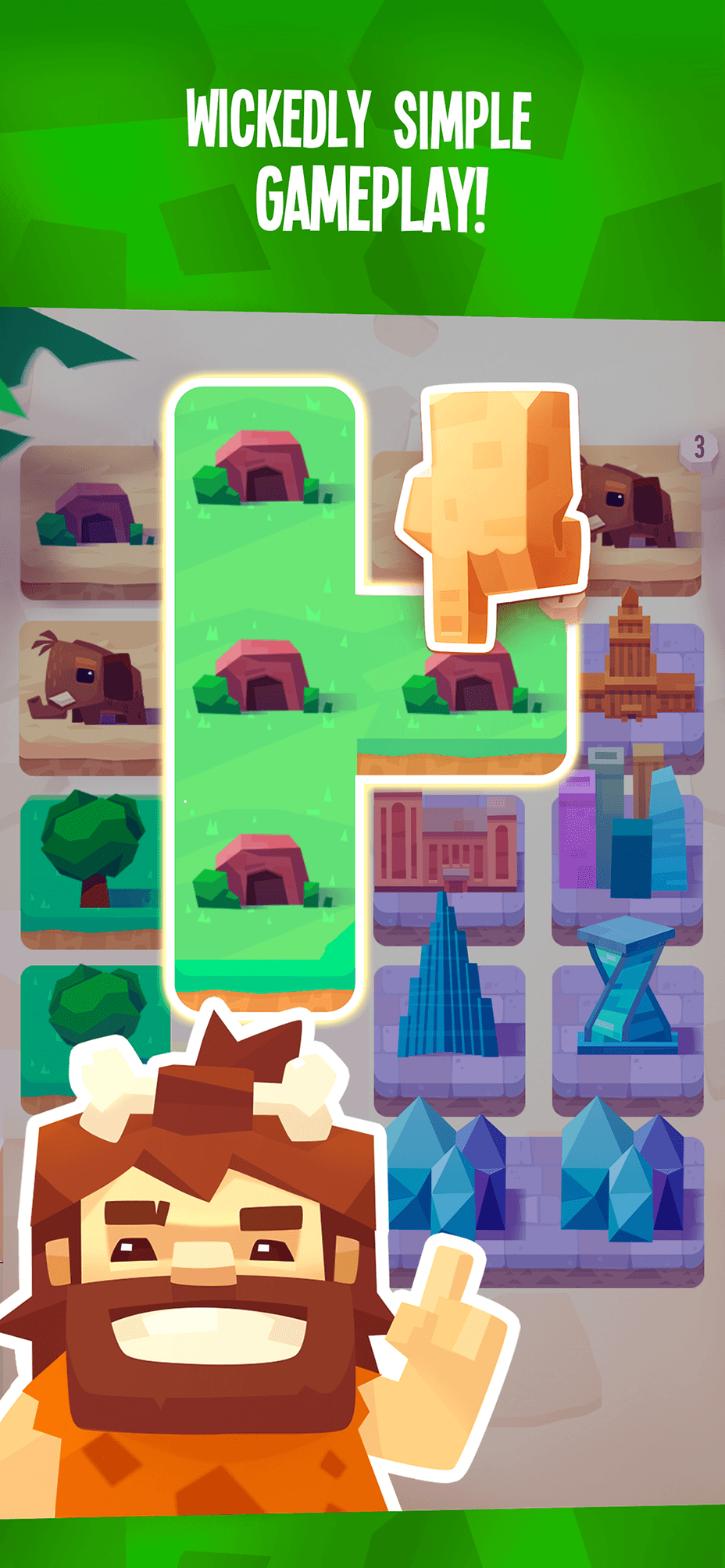 Try your hand, while getting a sea of fun.
Activate your brain and let the game begin!
[enter link description here][2]
Game Features
- 22 heroes who changed the world.
- Daily award tournaments. Become the best in the world!
- Unique rules reminiscent of 2048
- Use a 3D Touch or long tap to destroy unnecessary buildings
- Supports iMessage Stickers - 3 animated emotions and 30 different characters.