May 23, 2020, 12:41:52 PM via Website
May 23, 2020 12:41:52 PM via Website
Hello,
I decided to recreate one of my first games Vegetables Sharks straight into augmented reality!
Now the sharks will swim at your home.
The aim of the game is to allow sharks to eat a barrel of vegetables and swim safely from one place to another.
Download link - https://play.google.com/store/apps/details?id=com.sekip.VegetablesSharksAR
I hope you like it.
Note: the game only works on devices that have ARCore support.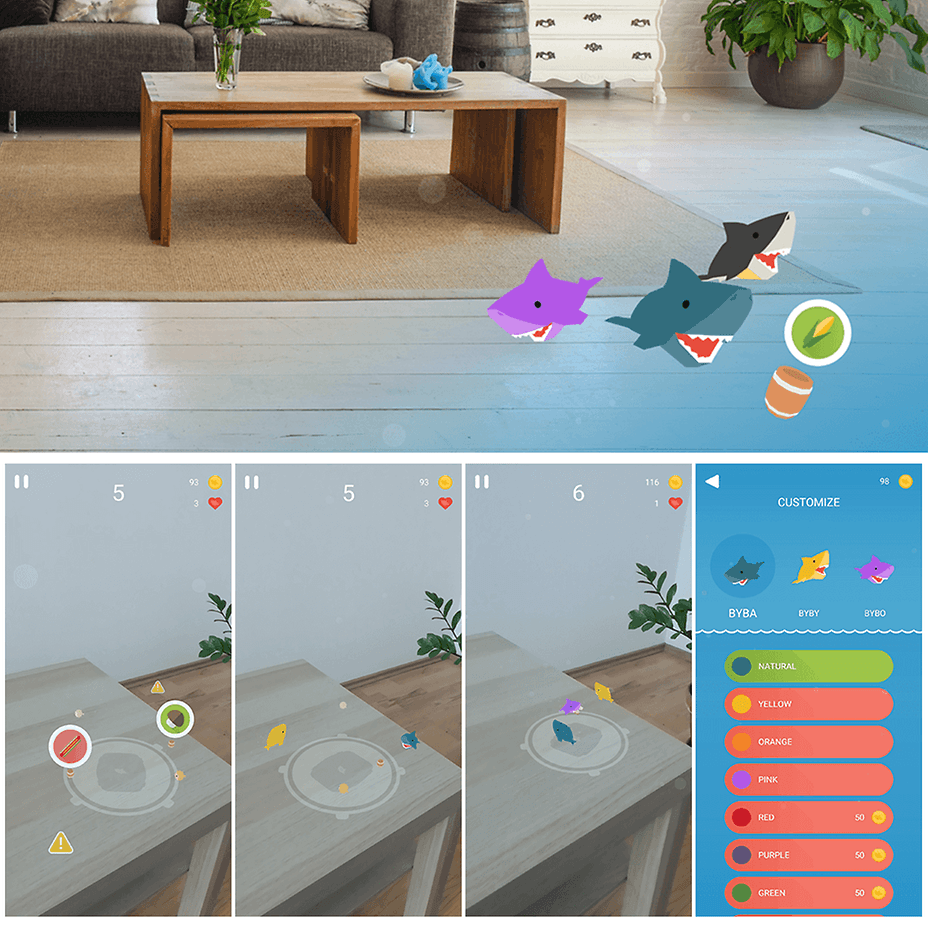 — modified on May 23, 2020, 2:02:50 PM