Apr 28, 2020, 3:19:39 PM via Website
Apr 28, 2020 3:19:39 PM via Website
Recently I posted a question about searching in WhatsApp Web, I have since received the following e-mail: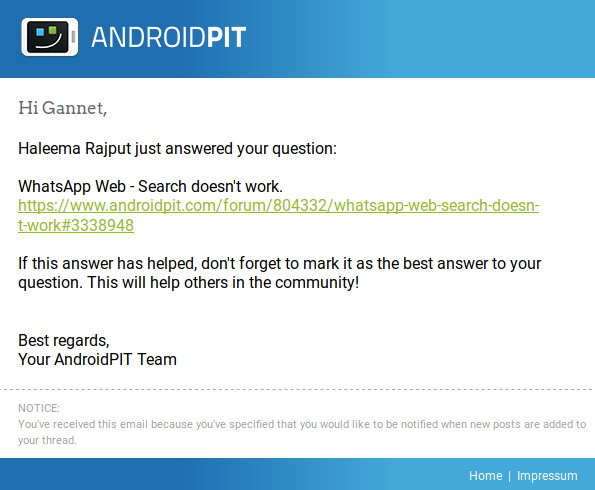 Only problem is that when I click on the link, there is nothing to be seen. It's even offering me the option to be the first to answer my own question!!
I'm sorry, I'm a newbie to WhatsApp and this site. I'm probably missing something obvious - any suggestions?